Working as an estimator in the construction industry involves a good amount of math, but it also means collaborating with teams and analyzing the finer details of a project.
An estimator is often the first line of defense on a construction project.
As the person who estimates material, labour, and equipment costs for construction projects and keeps track of budgets throughout, it's a given that you need to be good with numbers. You also need strong collaboration skills to work with engineers, architects, owners, contractors, and subcontractors.
Detective work is integral. You need to think about the project holistically but also pinpoint the finer details to help coordinate, recommend and analyze tenders, forecast costs, negotiate contracts, and track progress.
While much of an estimator's work is completed behind the scenes, it impacts the project from start to finish. The information you gather is used to keep the team and project components aligned with the timelines and budgets.
Sam Salemi, Chief Estimator at Ingenuity, says one of the most important aspects of an estimator's job is to arm the project team with information.
"We do the legwork in terms of figuring out the scope, the required materials, and the preliminary scheduling," he explains. "We may also be able to suggest some value engineering during the estimating process. If we know a product with the same performance specification as the product specified, and that it would save some money, owners appreciate that."
Ana Gonzales, Construction Estimator at Ingenuity, adds: "If we do all that successfully, we ultimately present benefits to the client and the company in terms of building client relations and potential future opportunities."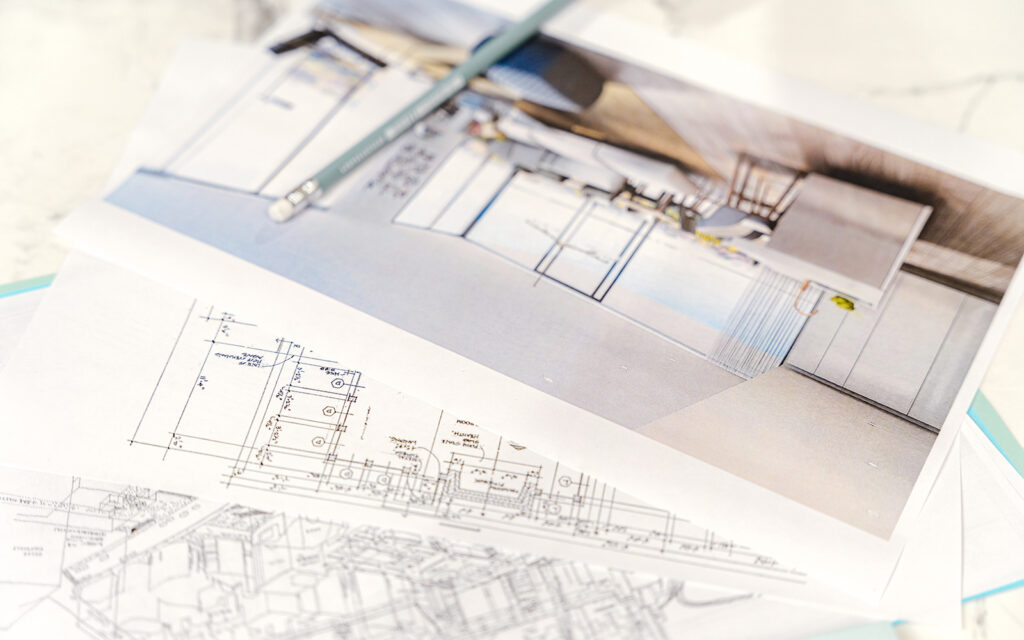 The basic requirements for a construction estimator
Construction estimators should have a strong understanding of the various aspects of a construction project, as well as the industry as a whole, but there are a few ways you could approach this career path.
An engineering degree or a post-secondary diploma in construction technology or management is a good place to start. You could also enter the field with experience as a qualified tradesperson in plumping, carpentry, electrical, or another construction trade.
While certification is not always required, depending on where you work, employers often look for candidates who have Construction Estimator Certified (CEC) and Professional Quantity Surveyor (PQS) designations. Many employers in Canada prefer candidates who are certified by the Canadian Institute of Quantity Surveyors (CIQS).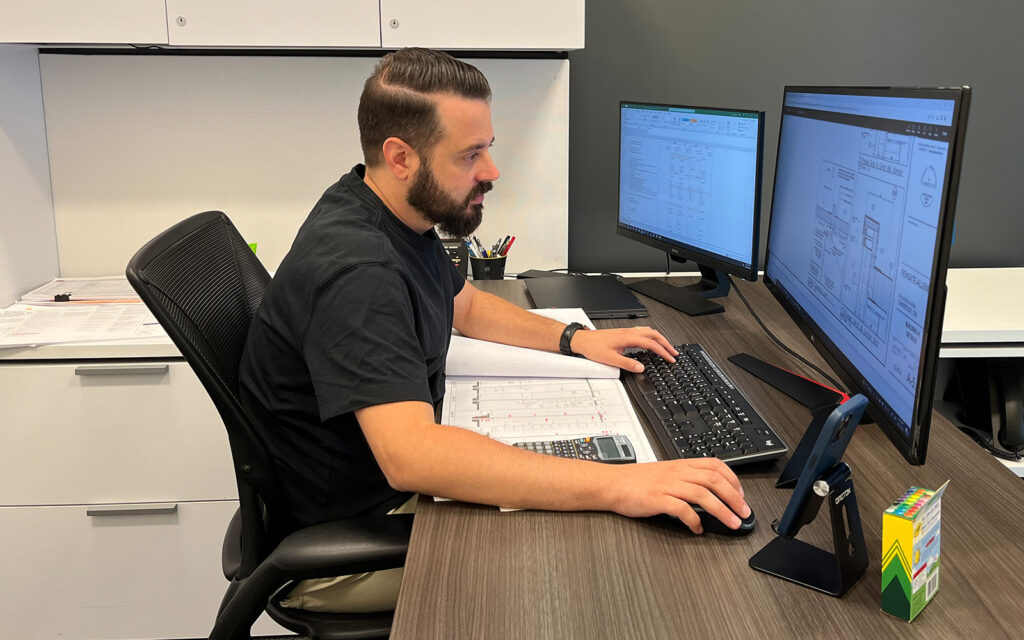 How Sam flipped the switch to construction estimating
An estimator since 2009, Sam has been working with Ingenuity for more than two years. He was drawn to the construction sector early on in his career while he was studying at a business school and working summers as a landscaping contractor.
"I told my boss one day, 'I really enjoy construction. I just can't stand the work,'" Sam says, referring to the hands-on labour aspect of landscaping. His boss suggested joining the industry as a project manager or estimator. "That night, I went home and dropped out of my business classes and registered for the Civil Engineer Technician program at Mohawk College."
After graduating with his diploma, Sam applied to a slew of jobs in construction and was eventually hired as a junior estimator.
"I was one of the fortunate ones to get a job right out of school. And I fell in love with it," he says, adding that he enjoys getting to see multiple facets of a construction project in development. "You're part of the design – you see the drawings develop, and then you manage it on paper, do your takeoffs, build the estimate, immerse yourself in the drawings and specs, and get an understanding of how to build a building."
Sam went on to work for general contractors in retail, industrial, and commercial spaces, as well as the healthcare sector, before moving on to his role as Chief Estimator at Ingenuity.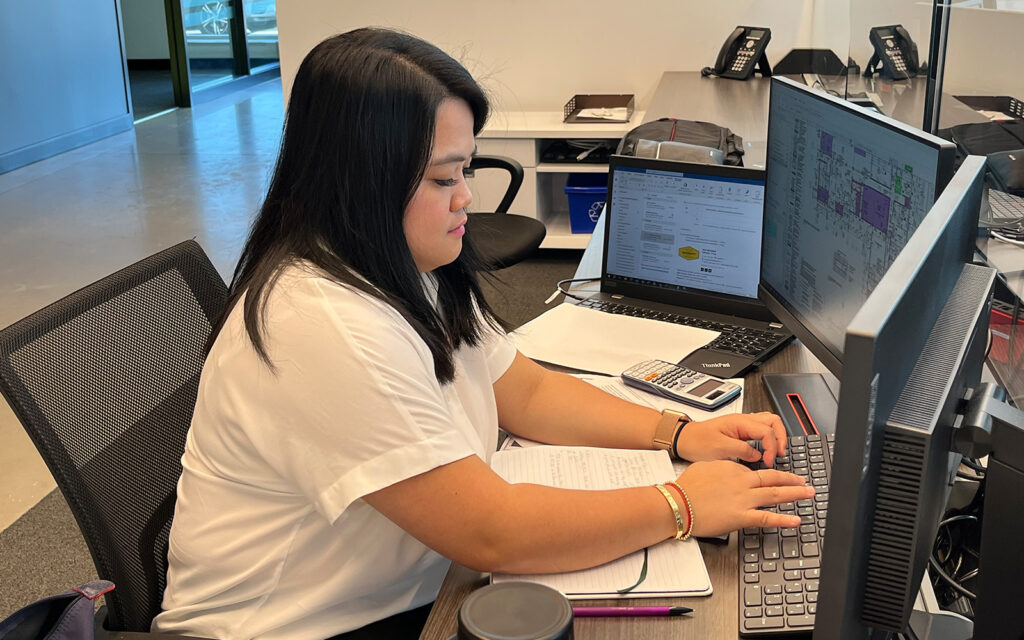 How Ana paved a path through careers in construction
When it comes to the highlights of working as an estimator in construction, Ana shares many of the same sentiments. The multifaceted aspect is a major draw.
Hailing from the Philippines, she has a bachelor's degree in civil engineering. She worked for a general contractor before joining Ingenuity and has been working with construction teams for more than 12 years.
Ana worked her first job as a site engineer with a general contractor. She was later hired as a planning engineer for a provincial government in the Philippines.
"I was tasked with inspecting project requests from municipalities and preparing the design," Ana explains. She eventually took on the responsibility of preparing estimates as well, which is what ultimately brought her to Ingenuity, where she now holds the title of Construction Estimator. "Some 12 years later, estimating is still a good career choice for me. I like preparing project budgets and dealing with trades. It's good to see the project from design to finish."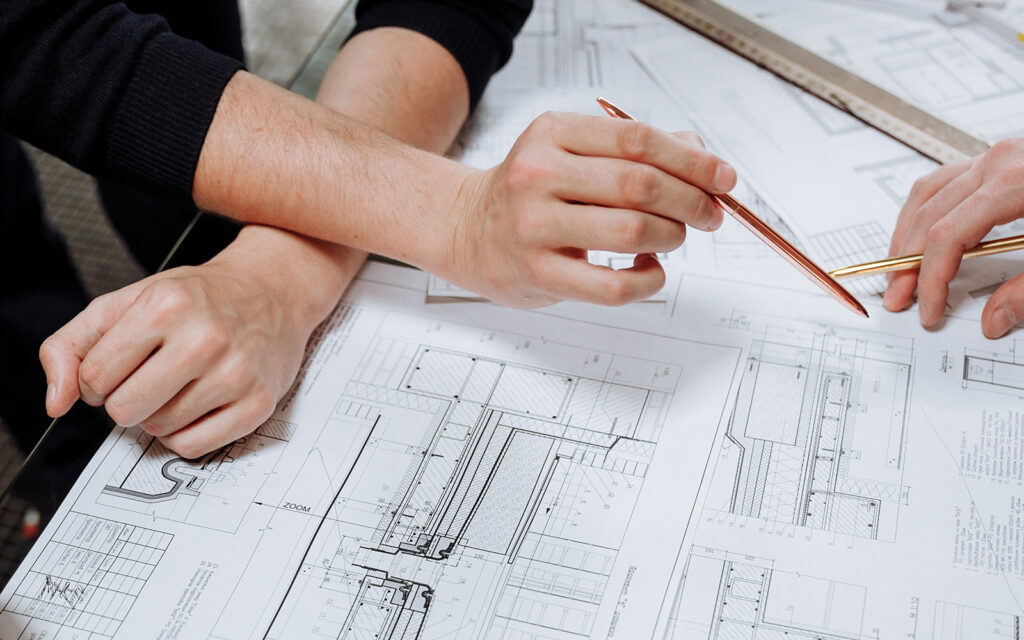 Skills and approaches to estimating
Essential skills for a construction estimator include analyzing contract bids and quotes as well as reading blueprints, schematic drawings, and specifications. Understanding construction concepts and methods is another must, along with strong planning and organizational abilities. Good computer skills are needed to use CADD systems and estimating software.
While any estimator needs to be comfortable with math, Sam emphasizes taking a human approach to his work, adding that it's not just about counting the number of doors and windows in a unit to provide a cost.
"We're building the project on paper, so we're looking for the most efficient way that's going to take the least amount of time and money to do," he says.
That means collaborating with subcontractors to learn more about similar projects they've done in the past, or to find a better way to approach the current project that will help the team as a whole.
"If your estimate is not aligned with the project teams, then you could blow your budget out of the water," Sam says. "So, you're always in communication with subtrades, engineers, and architects. Everyone's always willing to help. The days of cutting corners are gone – everyone wants to do a good job."
Estimating also involves some detective work, as Ana explains. "You have to study the drawing specifications and all the documents issued as part of the tender package. It's always good to have a computation you can cross-check [with what the trade provides]."
If there are any gaps between what's shown in the drawings and what physically needs to be built, it's the estimator's job to close the gap and ensure everyone is aligned.
"It's very important for the estimator to be detail-oriented, not be hesitant to ask for clarification, and then make sure the trades understand the documents and pricing accordingly," Ana says.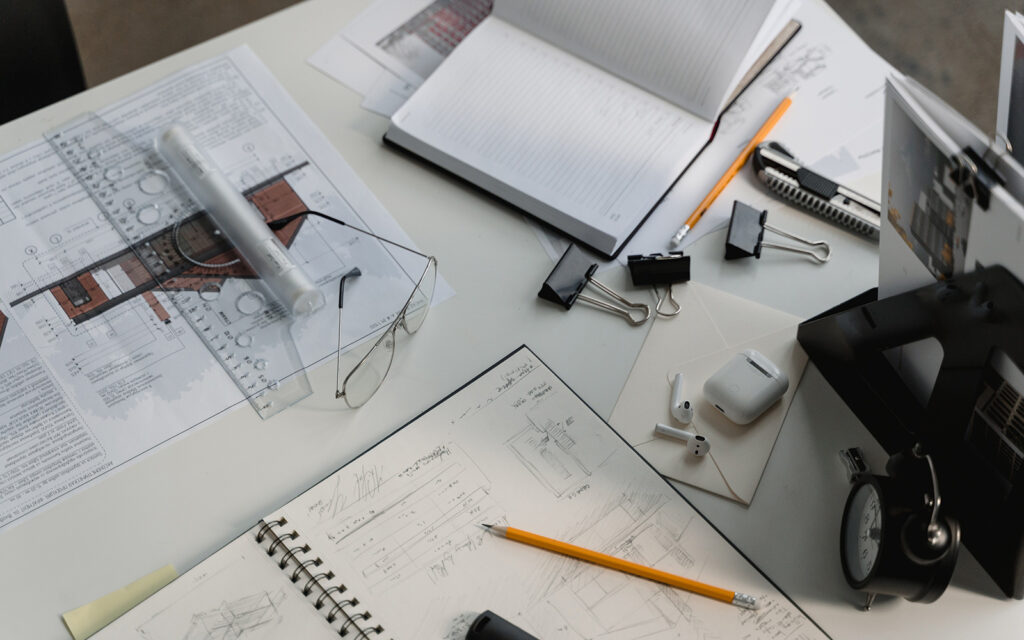 Thinking ahead and collaborating
Estimators can face challenges on the job, such as finding discrepancies in the technical drawings or anticipating future changes in budget and timelines.
"You're often budgeting something that won't have a shovel in the ground for maybe 12, 18 months," Sam explains. "The challenge is, how do you navigate escalation, renegotiated labour rates, or delays in deliveries?"
To succeed as an estimator, Sam and Ana reiterate the need for communication skills and an analytical, detail-oriented approach.
"You have to be a team player," Sam says. "Another thing is time management. You sometimes have two or three weeks to put [a project estimate] together, and then it's onto the next. If you're not managing your time and staying focused, you can easily get lost in something that may not be significant to the overall project budget."
Because you deal with so many different players in each project, Ana adds that a calm demeanor makes all the difference.
"Everyone is different. I think it's very important to be patient, calm, and professional in all your dealings, be it with the trades, the clients, or your own team."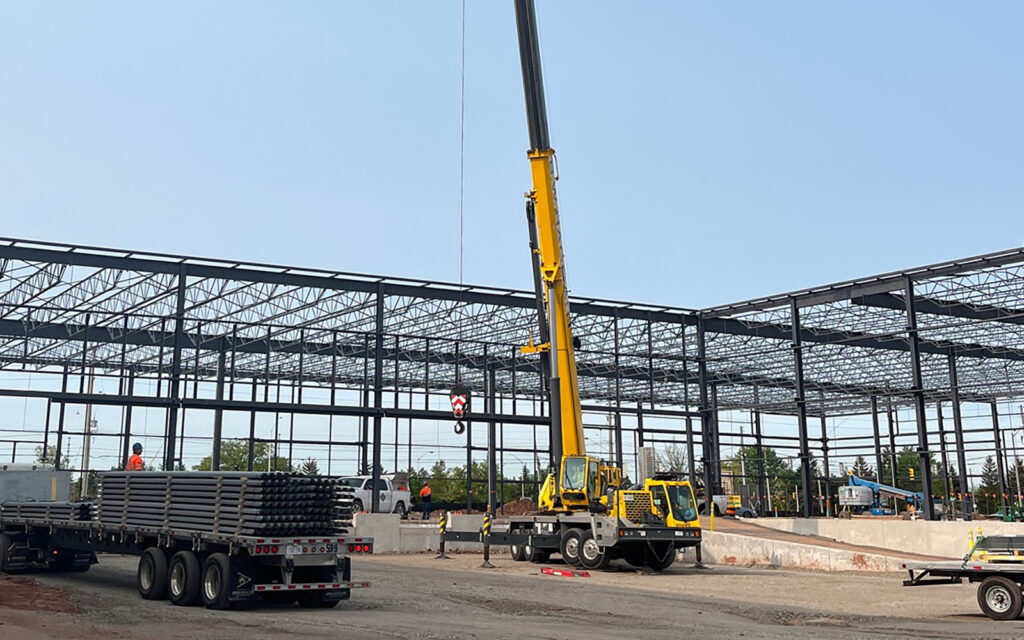 Working at Ingenuity: A team environment
Both estimators emphasize the quality of collaboration at Ingenuity.
"At Ingenuity, the work ethic is really good," says Ana. "The people are collaborative and accommodating. You don't hesitate to ask them questions because they're open to conversations. I believe Ingenuity is a very good company to work with, because of the people."
Sam agrees. "Estimators, project management, site supers – we all work together and have the same goal in mind, which is providing a product that the owner or end user is happy with, on time, and on budget. From a collaboration standpoint, Ingenuity is fantastic."
He adds that one of his favourite perks of working at Ingenuity is the variety of projects. One project might focus on constructing a new warehouse building, while the next might be renovating a mid-rise condo building. "You're not looking at the same floor plans every day. It's a good mix of projects."
Sam also mentions plenty of other perks at Ingenuity, including time off for the winter holidays, as well as Summer Fridays, holiday parties, and team lunches and events.
"It's a good culture to be a part of," he says. "Ana and I are not just estimators – we're not just a number. We're part of a team."
Passionate about the work
When asked about their favourite part of the job, Sam and Ana mention that they enjoy the process of preparing the estimate sheet, the collaboration with different teams, and the satisfaction of seeing the project come to fruition.
"I like the collaboration in terms of speaking to specialized contractors, like a plumber or electrician, because of their knowledge of the trade. You can learn so much from that," says Sam. "But I enjoy the whole process, not just one particular part."
For those interested in a career in estimating, or are just starting out as estimators, Sam suggests actively listening and absorbing as much information as possible.
"Just be a fly on the wall and take feedback as a positive, not a negative. Listen, take it all in, and then apply it to your everyday work," he says. "Read every note on the drawings and read every spec section. I can't stress that enough."
"Be a sponge, and ask questions," Ana agrees. "Do not hesitate to seek help if something isn't clear. Be open to new learnings, comments, and suggestions from your team."
Want to learn more about Ingenuity? Read more about our passionate team or contact us to inquire about new job openings.