Collaboration is the catalyst that drives project results beyond simply good, to groundbreaking. It was this very idea that first inspired our ongoing partnership with Fengate Asset Management over a decade ago. Since then, we've earned their trust with larger scale projects while continuing to keep an eye on the details. (No matter how big the project, we always sweat the small stuff!) We've worked on more than fifty projects with Fengate, and our recent project, the Oak West Corporate Centre, set a new bar.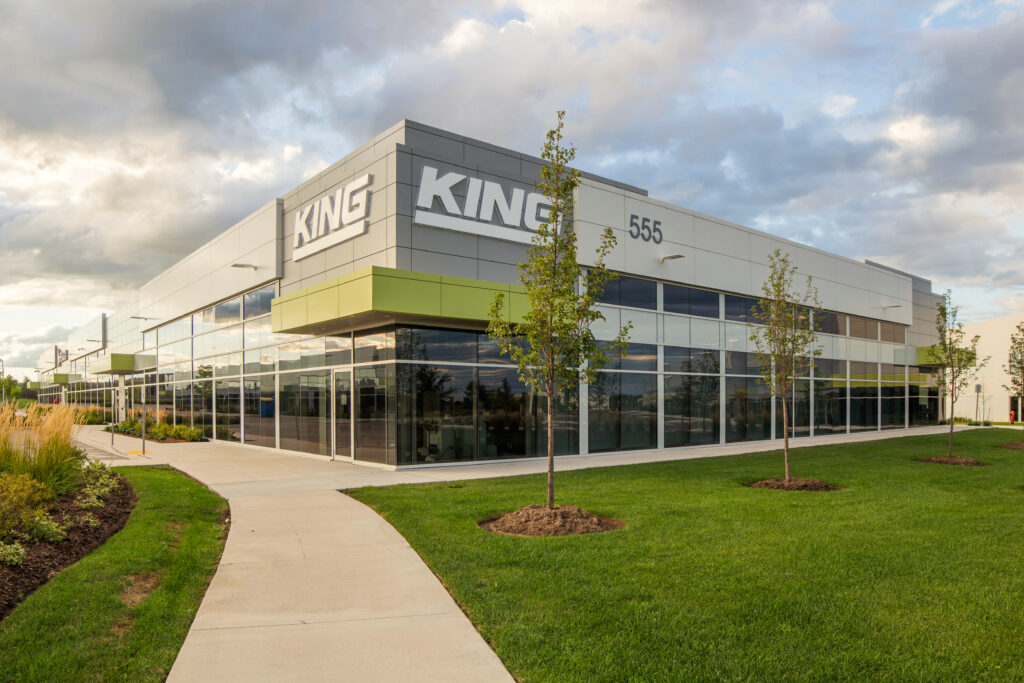 Conveniently located in Oakville, less than thirty minutes south of the Toronto International Airport, Oak West is a forty-one-acre business park development that offers modern flex office and industrial space to meet the diverse needs of its tenants. Prior to development, this parcel of land was all but desolate — a true blank slate. With Fengate's market research, building needs, and goals in hand, we turned a barren field into a visionary design that aligns beauty with function.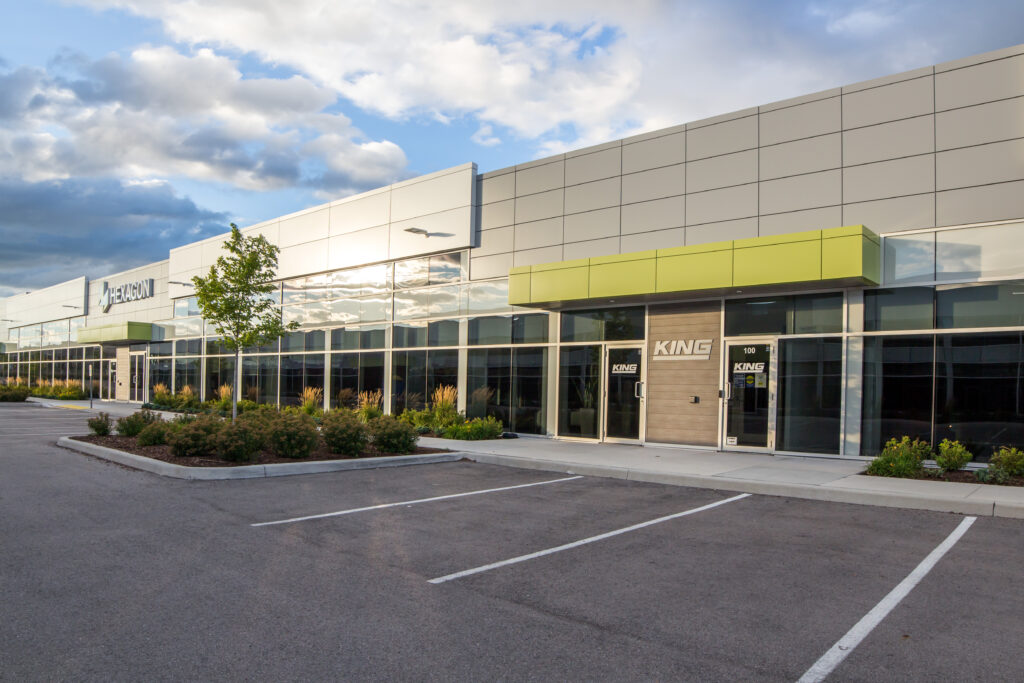 The scope of this project was significant, with a multi-year development plan and three construction phases. We built the two flex offices first, followed by the industrial building — which came with its own set of challenges. For each phase, we started by constructing the base buildings, or shells, and later built the interior fit-outs to custom suit. During the construction, we quickly saw how our hands-on, tailored service approach made the final product something that both the client and Ingenuity can be very proud of.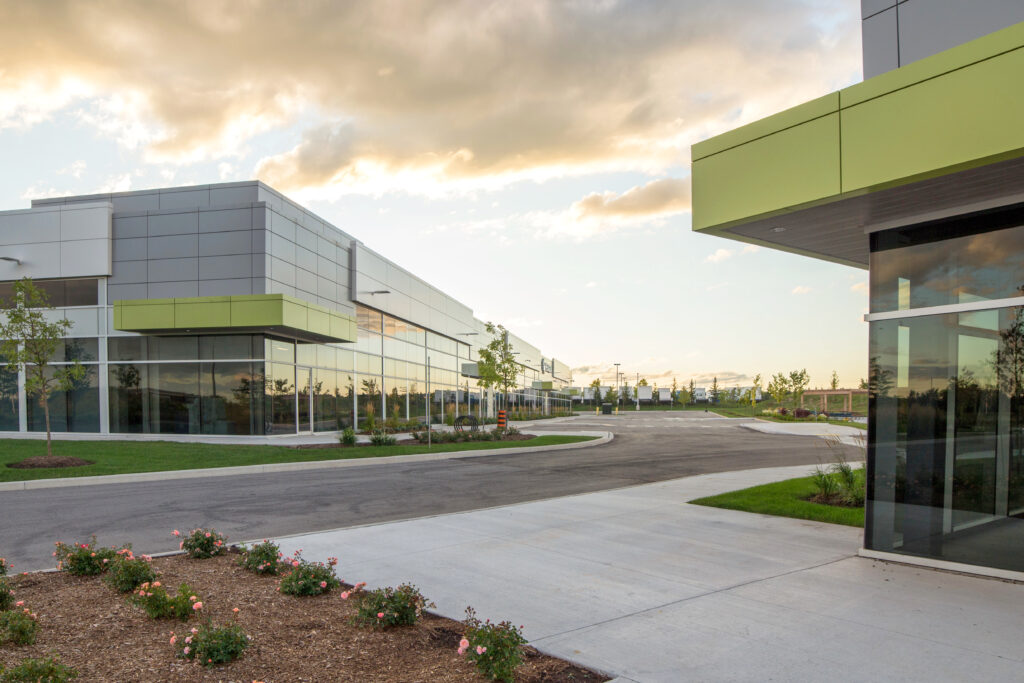 Reinforcing the Plan Up-front
While most commercial contractors join the project after conception and visioning are finalized, we're not your average commercial builders. Our senior leadership proudly earned a seat at the table and were instrumental in the visioning sessions right out of the gate. Together, we determined the highest and best use for the property and began planning the structure and landscape. Not every commercial contractor will be involved that early on, however, we believe that it makes for a better build and a better partnership with our clients. By being a key member of the cross-functional project delivery team at the onset of the project, we provided strategic solutions that reduced up-front costs, without compromising the quality, for Fengate.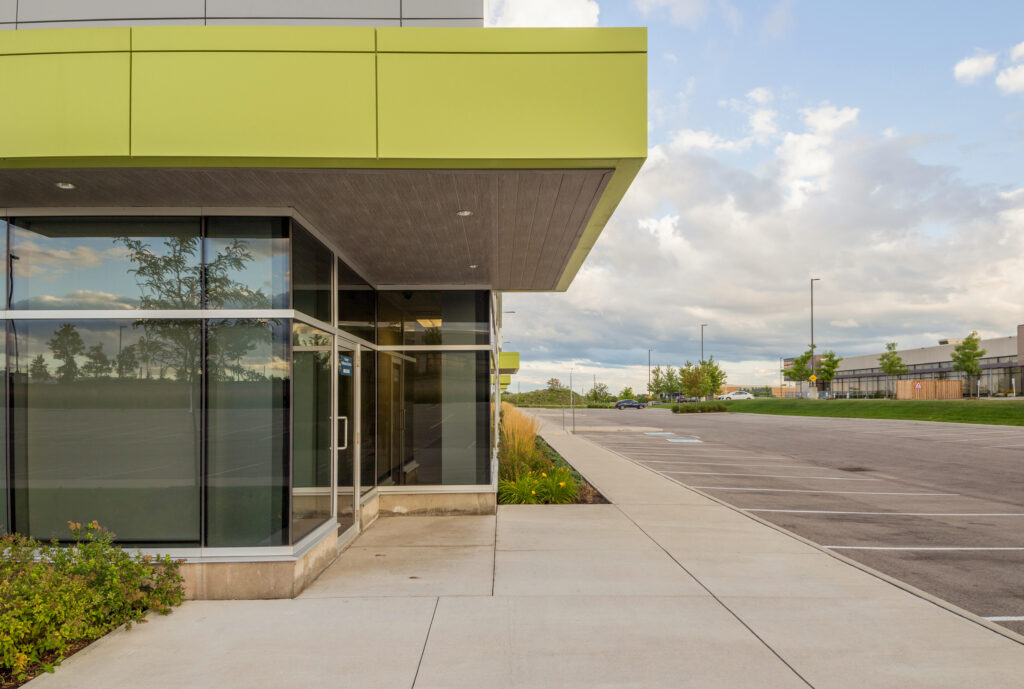 Digging Deep for Concrete Solutions
With the breadth and depth of our experience in the commercial and industrial construction space, we've learned to anticipate and plan for surprises. At Oak West, we were faced with challenges caused by less than ideal soil conditions. Unfavourable soil conditions aren't always easy or cheap to deal with, but Fengate trusted our integrity and technical ability to get the job done with quality outcomes. We developed a solution that saved them time, effort, and incremental costs. By repurposing the material on-site and creating an additional landscape, we were afforded the opportunity to enhance the property and make it more appealing to potential tenants.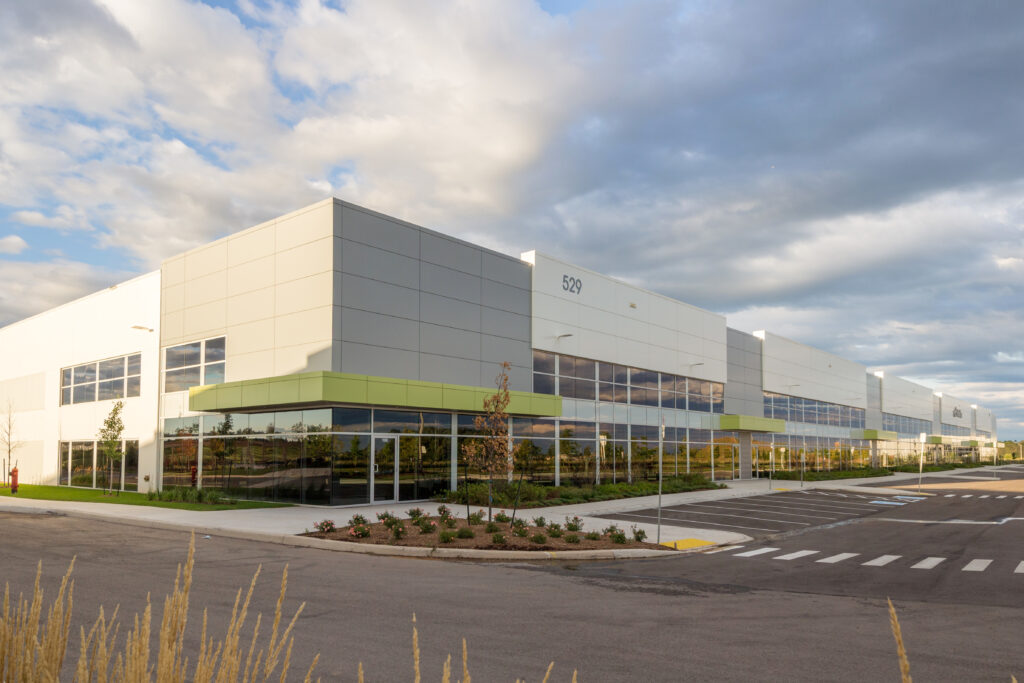 Of course, no project plan is ever set in stone. Mid-way through construction on the third building, new occupant use cases were brought forward by Fengate. Being nimble and quick to react, we coordinated the site plan amendment to add a second driveway to the rear of the building for deliveries and loading. As construction partners who act as an extension of our client, we met with the Town of Oakville and received quick approval for the amendments. This result meant we were able to expand the building's future occupant potential, without extending the project timeline.
Branching Out to Deliver Results
As much passion and careful thought was put in the landscape as for the buildings. Oakville's mandate for canopy cover, our team planted nearly 100 trees that enhanced the amenity space of the property and increased its biodiversity for tenants to enjoy. At Oak West, the potential tenants saw the amenity space as a significant selling feature and helped Fengate to see a return through its occupancy rates.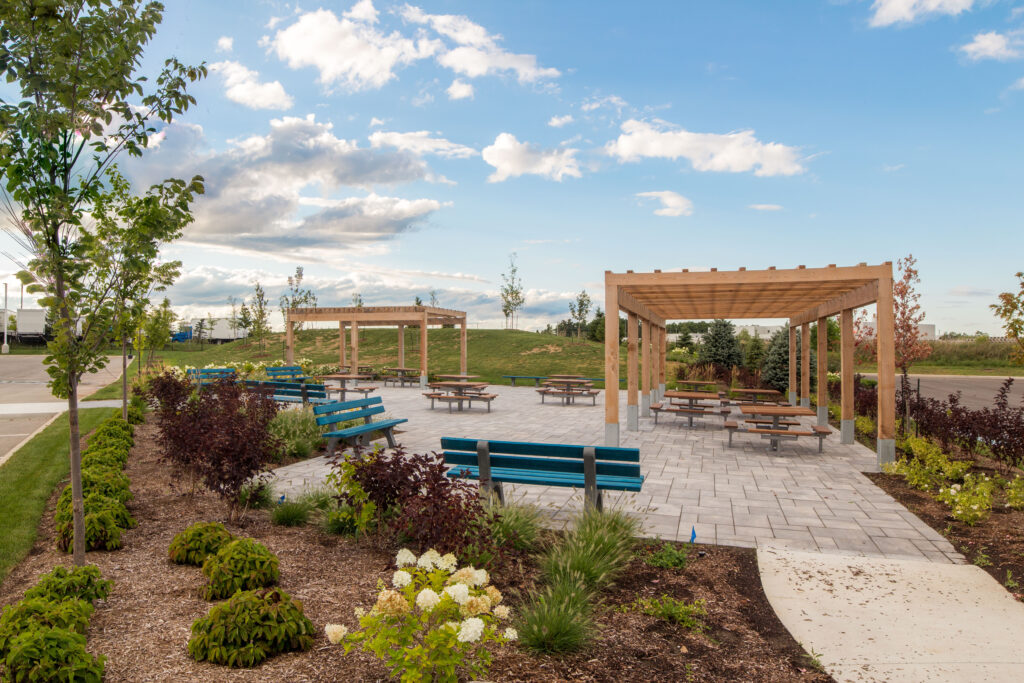 Given the complexities and requirements of the entire development, our skilled team delivered on two diverse project methodologies. During the first two phases, we led a design-build project and managed it in its entirety. In the third phase, we executed as the construction managers. These two project methodologies required us to be agile in our implementation and flexible in our delivery to ensure that Fengate's needs were always met.
One of the reasons why we work so symbiotically with Fengate is that we're both particular about attention to detail — from the materials we choose to our interactions with one another. Fengate relies on the fact that we live our values. We put people first and offer personalized, lean service without the bureaucracy.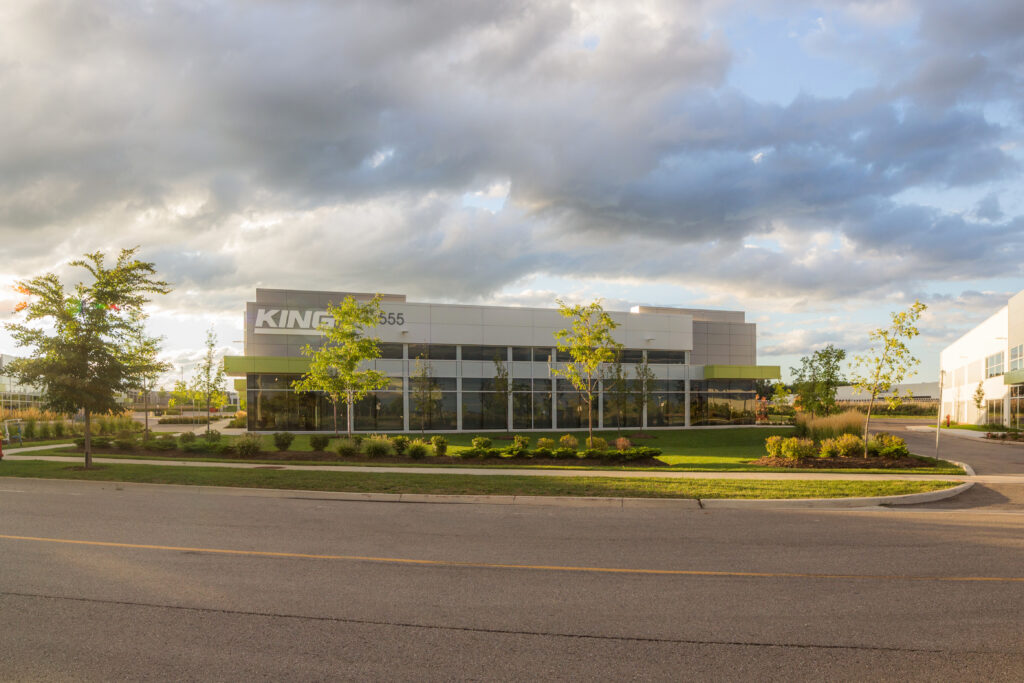 Relationships as the Foundation to Success
Unlike most builders, our involvement in our projects doesn't end when the building is complete. The units at Oak West had a lot of activity in a short period of time, and we made ourselves available to our clients to assist post-construction, during the leasing phase. We worked closely with the realty team and provided Fengate with valuable insights about their potential tenants' needs. Whether we were taking calls or attending viewings, we ensured that the quality of craftsmanship and detail was emphasized to every new prospect.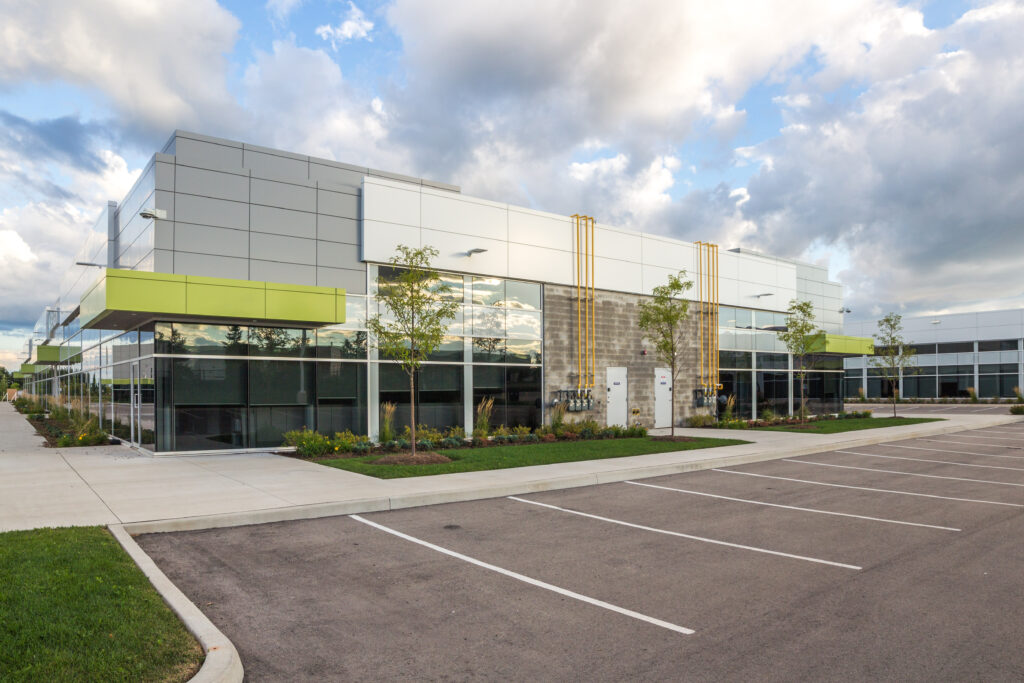 During this process, we acted as a reflection of our client — which made every interaction that much more important. We treated Fengate's clients as our own and built meaningful relationships with each of them. Thanks to this approach, we believe that we assist in making the leasing process faster and smoother. This further strengthens our relationship with Fengate as they've come to rely on our steadfast partnership throughout their leasing process.
Across each phase of the project — from visioning to leasing — we worked with Fengate as their on-the-ground ambassadors, ensuring that quality outcomes were always met. At Oak West, the complexity of the project isn't what makes it unique. The true differentiator can be found in the strength of our partnership that was built from the ground up.