Designers appreciate our attention to detail and collaborative approach. When the designer working on financial services firm Desjardin's office redesign referred us to their real estate advisory team, we were added to their tender list.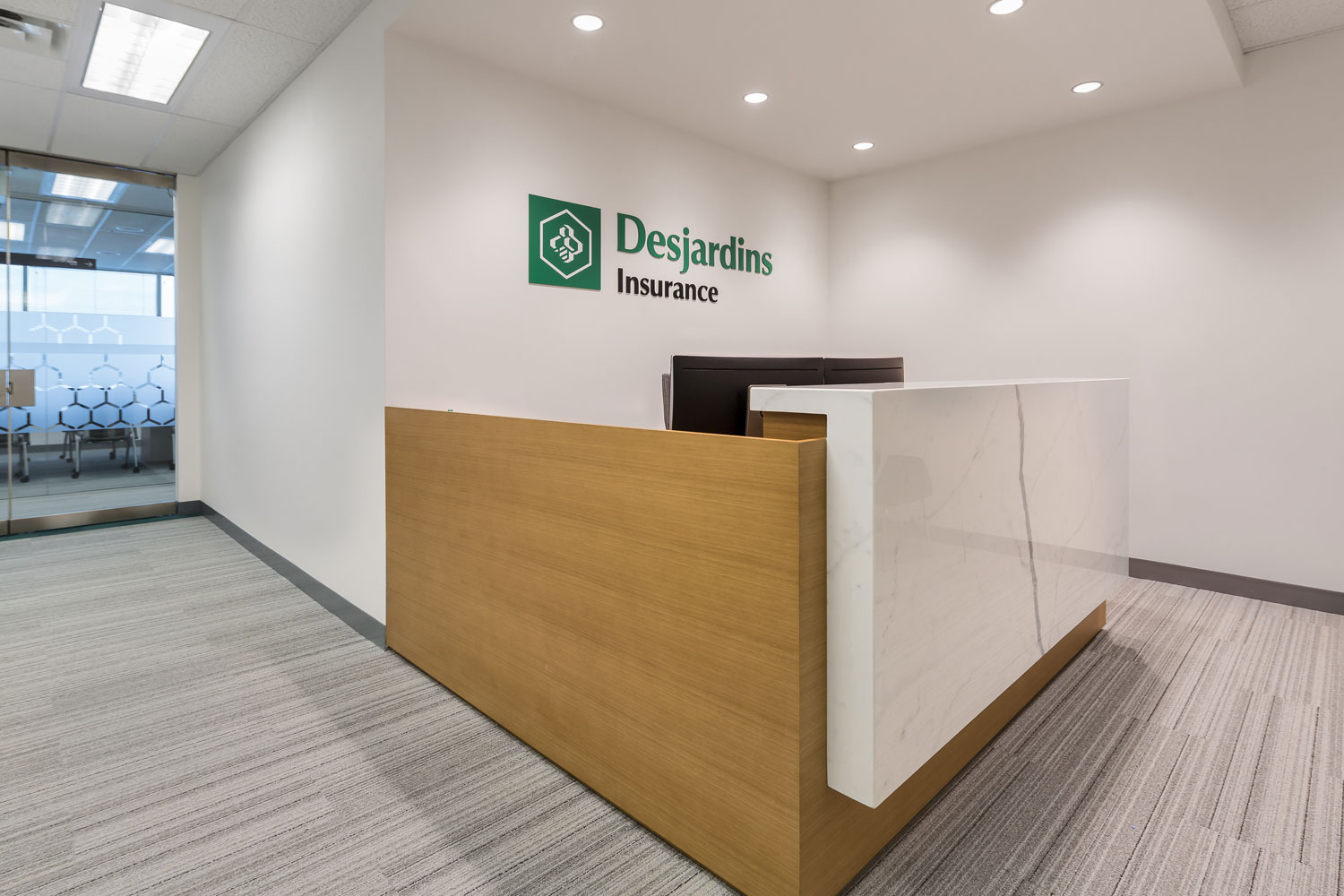 Desjardins is a major cooperative financial institution. They have strong community values and are deliberate in their approach. People-centric. Tech-forward. Performance-oriented. And easy to do business with. We used these themes as guidelines to inform the building of their new office space in Burlington, ON.
Desjardin's hexagon logo is a stylized honeycomb shape symbolizing the values of community and cooperation. We put it at the heart of our plan for this bright and cheery office space, threading it throughout the project.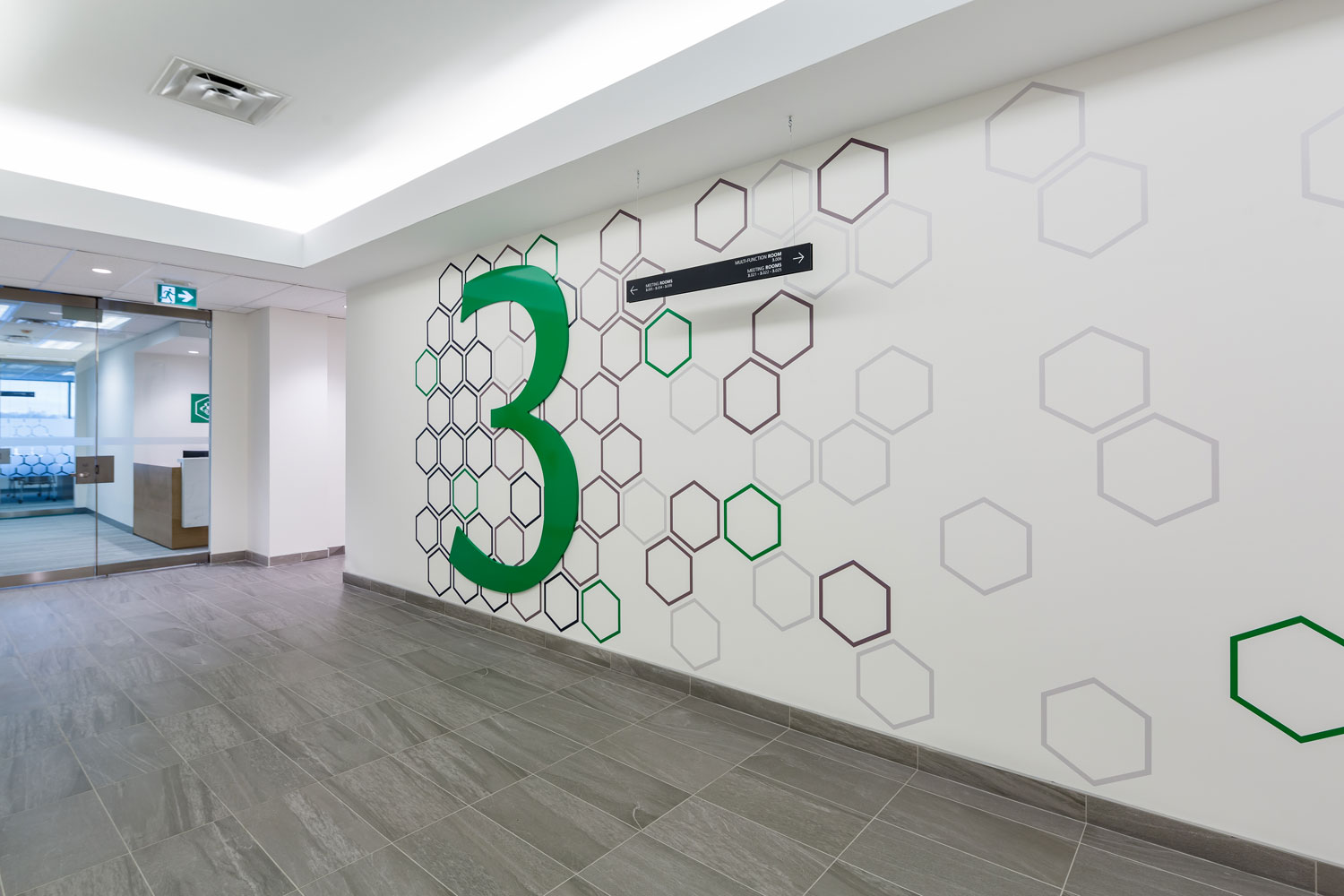 On a technical level, we stripped the 27,000 square foot office down to its bones. We prioritized efficiency with energy-efficient lighting. We installed a full sprinkler-system and earth-friendly finishes.
Project finishes included a welcome lobby, full kitchen & eating area. Sunlight-filled offices at the perimeter included glass partitions frosted with Desjardin's logo and open-air workstations. Brand values squarely hexagonally in place.