Baudit Interiors' design won the hearts of soon to be co-tenants Mohawk Medbuy Corporation (MMC) and Shared Services West (SSW). Invited to collaborate on the 38,000 sqft space in Burlington, we would have 5-months to get the tenants settled. What could go wrong?
As it turns out, not a lot. Which is why this is a short case study. But we learn from our successes as well as our failures so don't quit on us yet.
That exciting original design plan would need to scale to meet the client's budget without compromising on the spirit of the aesthetic or functionality.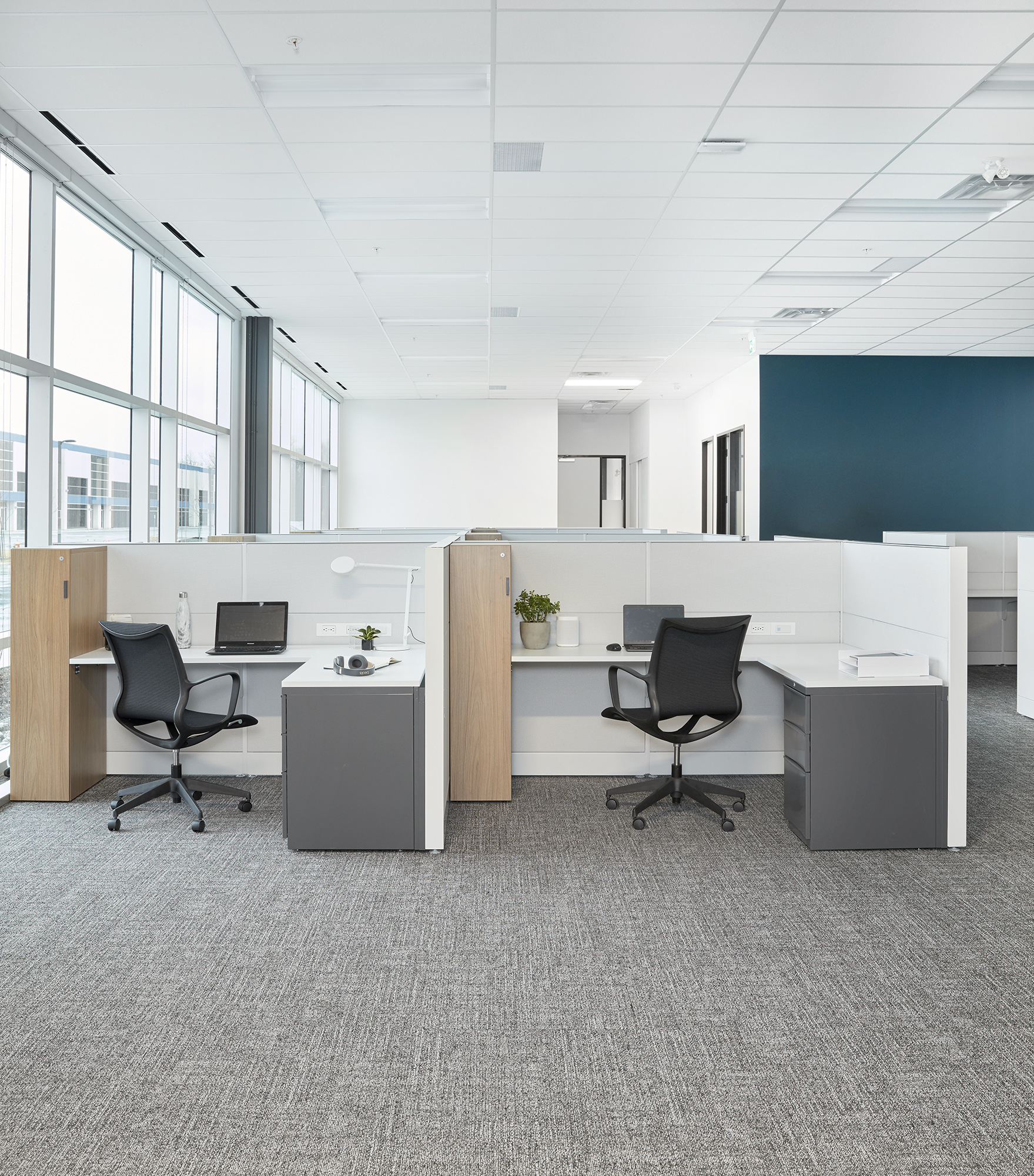 The design consisted of 90 open workstations, two staff training rooms that can be configured a number of different ways, an over-sized lunchroom separating the two companies by a modern overhead door (designed as a legal separation of the spaces), and a separate executive area with its own monitored (hello smart era) entrance.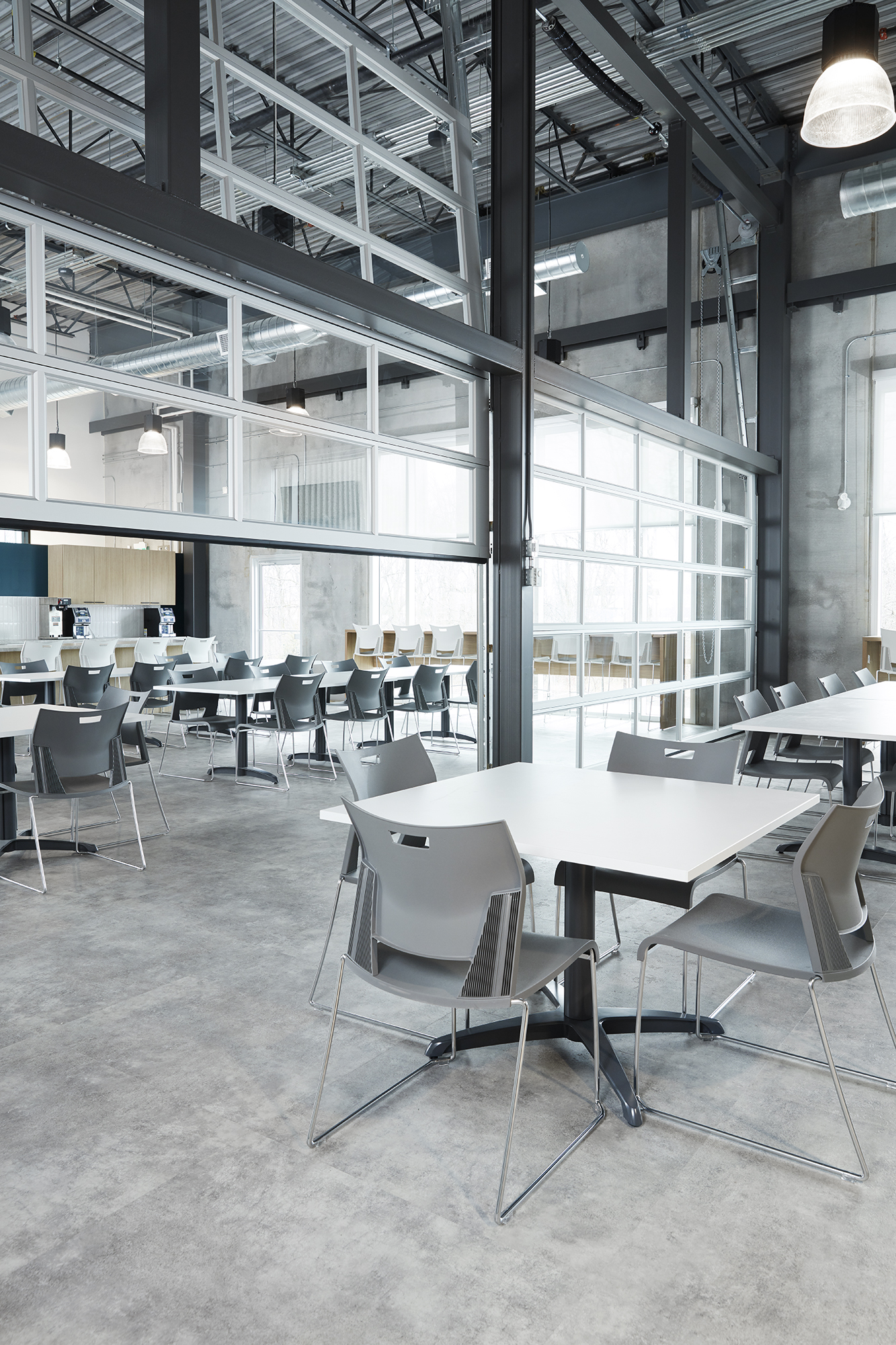 Our PM Matt and Site Super Clinton deftly accommodated the projects' strict timelines and the inevitable change orders. You learn the most about what a project really needs when you're in the weeds, which can often lead to the delays associated with building. But collaboration with the designer and clients kept the project moving, finishing on time and on budget.