Fengate Asset Management played a defining role in our origin story. One year in, they set us on the path to perpetual reinvention.
We've worked with them on over fifty projects since the first one, effectively acting as an external department. But one tract of land in particular spans the length of our partnership. The number of projects we've completed at Norjohn and Northgate (now amalgamated and called the Northgate Business Park) and the range of complexities we've addressed created several formative experiences. We learn on every project, but this development has done the most to develop us.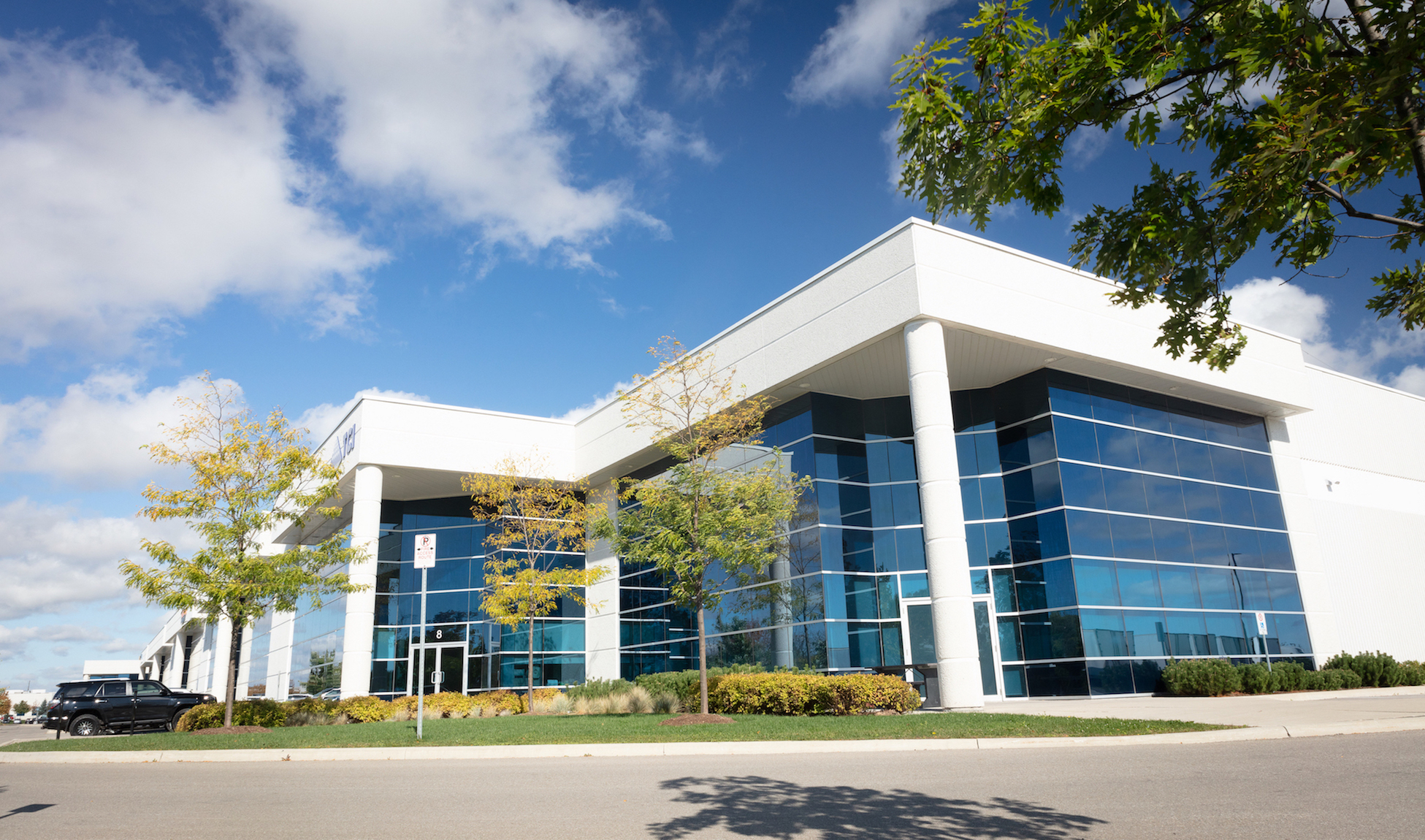 Competencies
Ingenuity was only a year old when we started this project. Mario had industry experience. Matthew had a current formal education. But our chief asset was a willingness to figure things out on the fly. To bite off more than we could chew and chew harder.
Among the many unknowns we've confronted together, one of our first projects would need to accommodate a regulatory change to ensure the building would be equipped to brace for new earthquake requirements. We'd need parts from California, where extreme earthquake preparedness is a reasonable virtue. The project timeline was tight. California is far. So, the parts would be late. Making the best of an impossible situation, we forged ahead. We would be fined by the sprinkler inspector.
To make the lesson more expensive, we were liable for the cost of the two-week delay the process entailed.
As it happened, the project would have one more lesson in store for us. We learned the value of clear, consistent communication when Fengate, who had been kept in the loop throughout the process, agreed to split the unforeseeable costs of the delay with us. Our 'get it done' commitment had been recognized.
Scale
On our first job, our then small team meant everyone, including the founders, had to chip-in with hands-on work through weekends.
On ensuing collaborations with Fengate and the many projects for clients with whom we've developed relationships on our own, things have changed. The founders are still involved in every project at some level, but Ingenuity now employs multiple estimators, project coordinators, project managers, site supers, and support staff.
Strategic thinking
Fengate's inclination to trust our integrity and technical ability had rewarded both our organizations. As development plans were finalized for Norjohn, we stood in an empty field together and imagined where they might buy next.
Having spent time working with the municipality and getting to know the businesses of the tenants we were building for, we recommended Fengate buy the adjacent piece of land. They did.
It would be an industrial office park.

Within a month, they had us pitching Earthfresh.

And this time, we'd get to do a whole lot more.
Ingenuity helped secure the site plan approval for the new subdivision. We worked closely with the city and Halton Conservation authority to work around two creeks and an endangered tree species (Butternut). We presided over an environmental assessment, acted as construction managers and planners. The same willingness to address new challenges we'd cultivated years ago prepared us to manage significantly more complexity.
Resiliency
The original projects came with impossible schedules. Maybe they were testing our ingenuity. For one, we built a building's shell while building the interior. Working on two tracks is a balancing act because it adds complexity that wouldn't exist with a sequential approach. For example, until the shell was finished, building the interior meant simultaneously fighting the weather.
Relationships
While deepening our ties with Fengate, each project introduced us to their tenants. These introductions have blossomed into relationships with organizations doing important work, like Halton Children's Aid, and dynamic entrepreneurial brands like Earth Fresh. Working on multiple projects with them has led them to feel comfortable recommending us to others.
Ingenuity is a blended product and service provider selling products and services that relatively few people need. Among those who do need to build or renovate commercial space, still fewer need to build multiples. So it's pretty rewarding when they come back to us.
Lessons
Through the development of these properties, we've learned to accelerate schedules, that each project is a valuable investment in our education and the importance of trust. Fengate's faith in us allowed us to move quickly, confident that we could make decisions they would back. They've been rewarded with early and consistent occupancy.
Making sure your partner has a fair margin frees them to make tool, material, and approach decisions that will benefit you over the life-cycle of the product, not the project.
Proud takeaways
Writing up a case study gives you a chance to codify what you've learned from a project. This one also reminded us that we'd picked up insights that transcend the inward-facing skills we typically grow, for example:
From the air and at eye-level, the project manages to be both functional and attractive to the community.
We were able to solicit, process, and ultimately respect requests from the municipality, urban design and conservation authority (e.g., bioswales).
We worked, for all intents and purposes, from concept through to launch, as an extension/external department.