It's easiest to tell a story, or write a case study, when there is high-stakes drama, with the threat of imminent disaster at every turn, until the final heroic moment when the disaster is averted. However, that's not how we run our projects, even when you throw in a pandemic. Our go-to move is to stay calm and communicate clearly and promptly when the stakes are high.
This is one of those projects.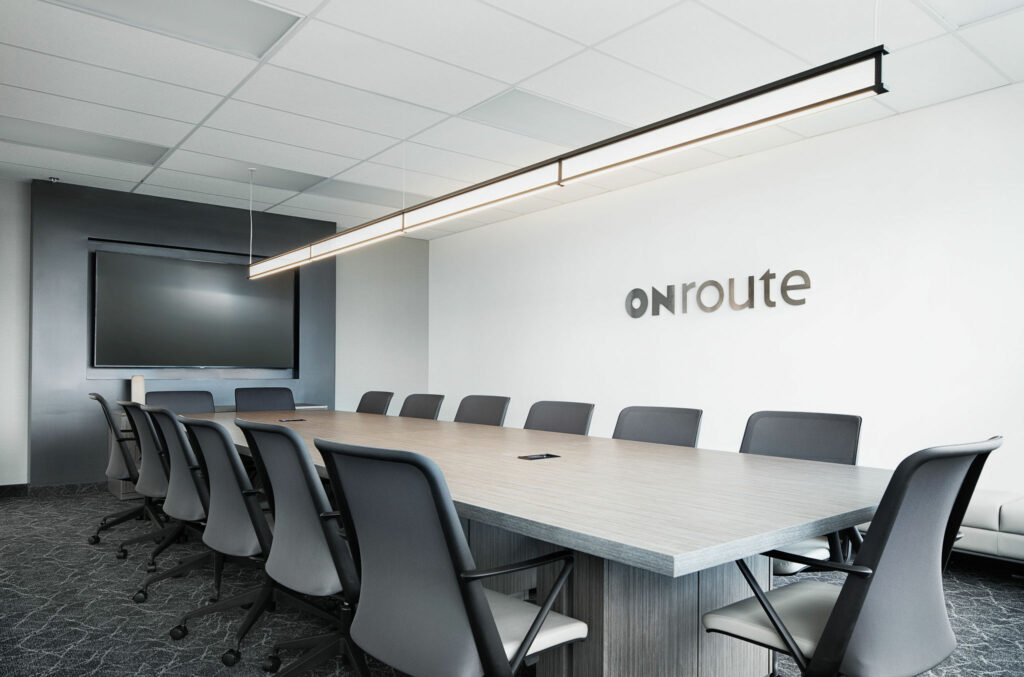 Our client, ONroute, operates dozens of convenience plazas, or rest stops, along Highways 400 and 401 in Ontario. They describe them as locations that "provide travellers with fresh and exciting food and beverage options, gas, and other amenities that improve your travel experience." ONroute locations are more than just a convenience; they have become synonymous with highway travel in Southern Ontario, a true essential.
But there's more to ONroute than the sum of their offerings. A dynamic CEO leads them with a vision and the will, experience, and team to manifest it. All she needed was a suitable space for her growing team. The definition of success for this project was to help the CEO create the kind of place she and her team could be creative, collaborative, productive, and innovative in.
Yes, every organization could benefit from a space that engenders these abilities. And we can't share what we know about ONroute's plans, but it's safe to say that they're poised to add category-shifting ideas to their offering.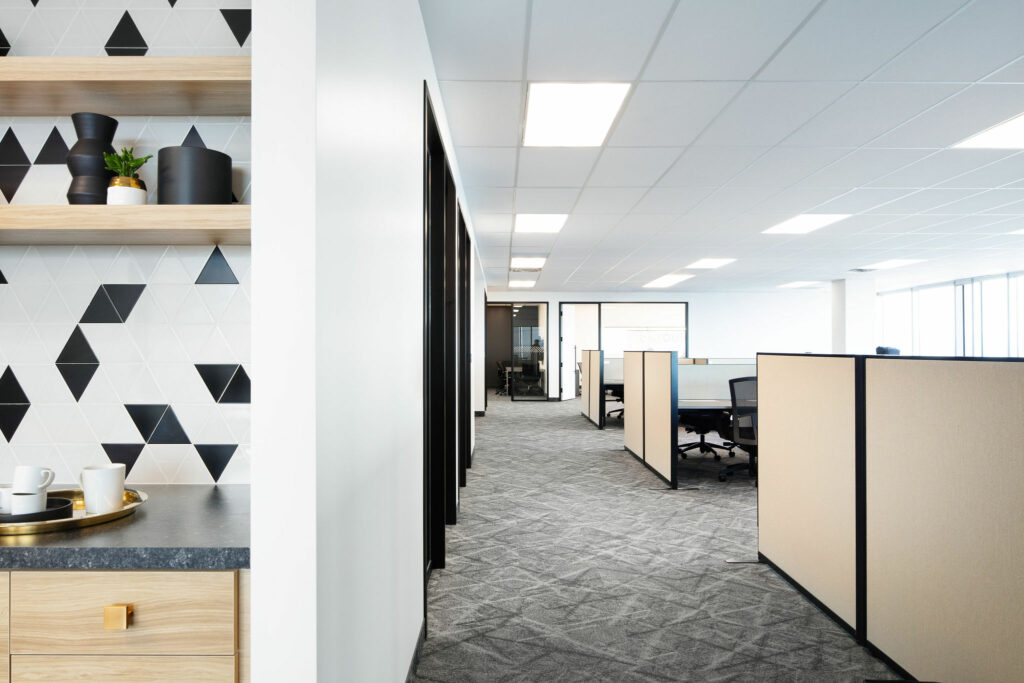 ONroute's CEO, Melanie Teed-Murch, has a pedigreed track record leading high-profile brands. Growing people is part and parcel of Teed-Murch's efficacy in growing those brands. So, it was no surprise that a physical space that empowered her team would be a driver.
And it makes sense that the leader of a service experience organization would have ideas about how engaging workspaces lead to transformation and growth.
The Ingenuity team worked with Melanie to achieve her goals through the pandemic. ONroute's corporate office is in Mississauga/Peel, a Covid-19 hotspot at the time. Still, proactive and vigilant health and safety protocols kept Covid at bay and the project on budget and schedule.
Another challenge was ensuring an understandably conservative budget (given 2020's ups and downs) wouldn't compromise the outcome. Matthew and our estimating team dug in and found creative ways to retain the design's spirit and integrity.
ONroute needed to fit up to forty people into a 4,743 Sq Ft space that could support a range of uses; a boardroom, four smaller meeting rooms, and a lunchroom. And their CEO was interested in creating a place where all team members could feel comfortable.
We commissioned Baudit, an interior design firm we've worked with repeatedly, to lead design. We trust the Baudit team, and they share our passion for quality, design-forward spaces, and attention to detail in our documentation.
ONroute's new space would require coordination with the property manager and plans to work around other new building projects. These factors, amid a pandemic, would add a degree of complexity. But working in a newly built office-building complex also has benefits like fewer surprises.
Baudit helped find ways to manifest ONroute's visual identity through materials in a three-dimensional space that resulted in a less traditional office feel. But the project's most significant challenges were creative approaches to space and sound to ensure forty people could be productive.
Open floor plans are great at letting natural light flow through an office and promoting organic collaboration. The price of these benefits can be loud, noisy environments that distract and hinder deep work and effective collaboration. We employed every soundproofing and noise isolation standard to maximize the benefits of an open floor plan and minimize the potential drawbacks of these design schemes. We used every standard to tackle potential sound challenges, from baffles around each wall and above the ceiling grid to acoustic ceiling tiles, carpet, and soft workstation panels.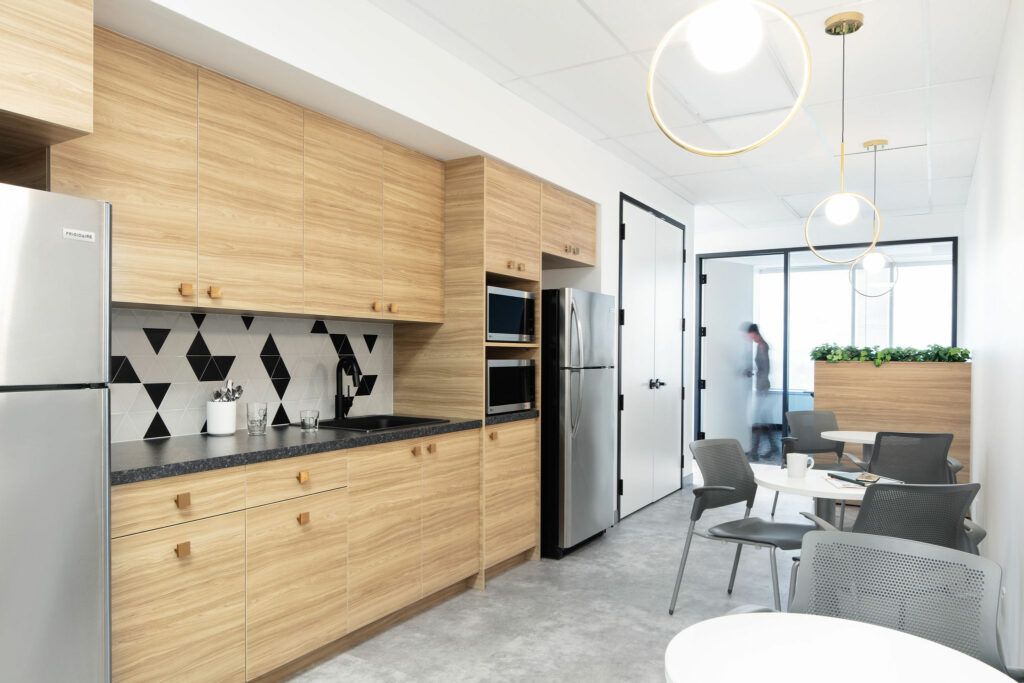 In the end, the office was so noise-proofed that we had to install additional fire alarm horns to meet minimum code requirements. It also comfortably accommodates casual collaboration while being quiet enough for deep-focus work.
Space challenges included making furniture work in small boardrooms and less traditional breakout rooms and chairs that wouldn't make groups feel crowded. A built-in plant river between desks organically divides workspaces, and a custom-designed and built planter separates the workspace and lunchroom.
Combined with significant natural light from large windows, the project ultimately delivers a light, airy, comfortable place to work.
Along with the strict COVID-19 policies we had to work through, this project was memorable for its Information Technology (IT) requirements.
We installed a comprehensive access control system with residential features that signal what's next for commercial offices. The system integrates the intrusion alarm, intercom system, and CCTV system. It uses the same card access system as the building so that ONroute employees can access the building and their office with a single card. And users can connect/disconnect the intrusion alarm by tapping twice on the card reader.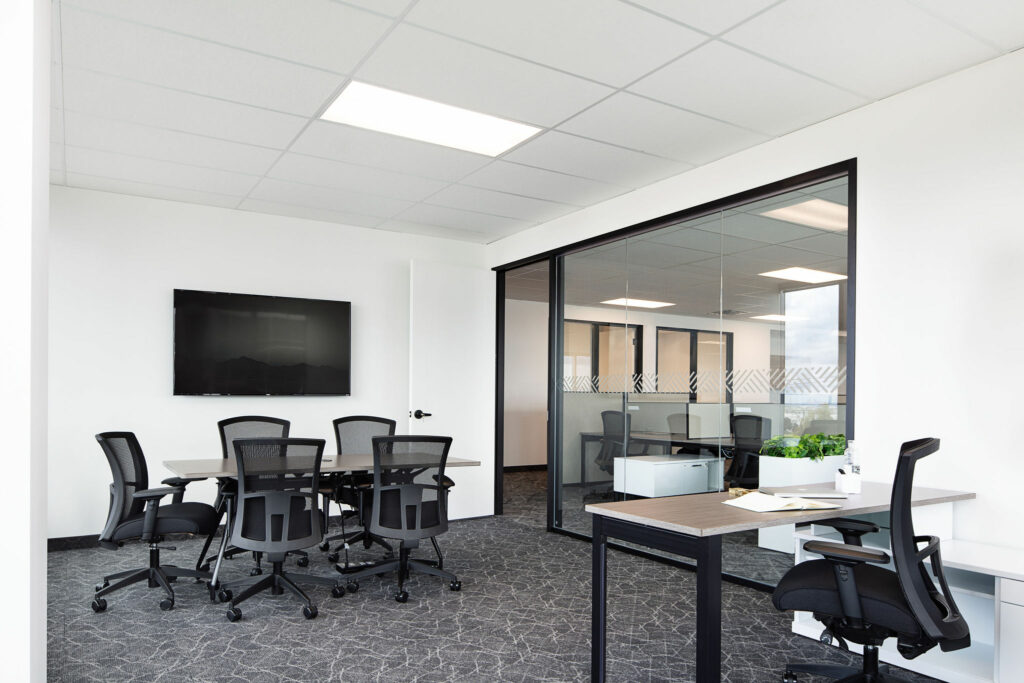 Since the CCTV system connects to the intercom system, team members can see who's at the office entry door via their cellphones, open the office door remotely, or speak with the visitor through the doorbell/entry system.
We coordinated with ONroute's IT department to install conferencing equipment, VoIP system, CCTV cameras, intrusion alarm, and remote monitoring technology.
Though the project didn't demand LEED certification, the office complex standard did. One of the building's LEED certification requirements that benefited the project was waste recycling. We had to sort all the waste and provide waybills for the proper disposal. This required meticulous sorting of all the waste produced during the project's construction phase (metals, paper/cardboard, concrete, drywall, etc.)
If there's a lesson to take away, it's a reminder of the value of clear, consistent communication.  Our Site Super acted as a kind of on-the-ground project manager, keeping our design and trade partners, suppliers, and other project stakeholders on schedule, surfacing and communicating information when any project stakeholder needed it.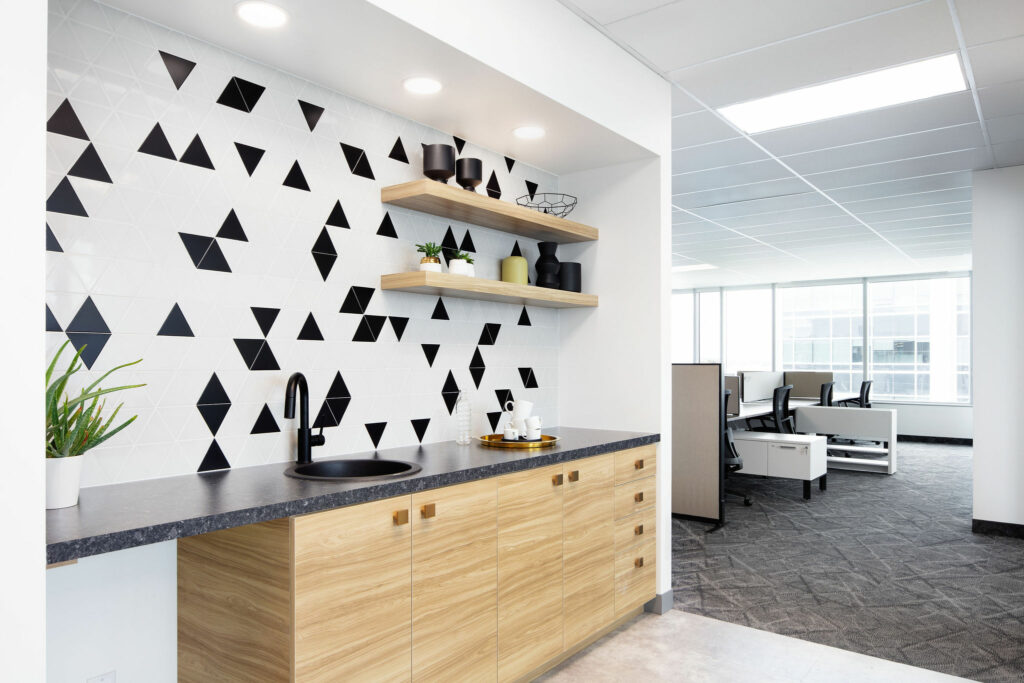 It's early days to measure productivity per sq.ft., but we have one metric indicating client satisfaction with the results. ONroute invited us to bid on ten projects for their roadside locations.