When a renovation of the tired-looking 2,700 square-foot lobby in Pratt & Whitney's Mississauga facility was deemed necessary to better express the jet-aircraft company's innovative brand, Pearce McCluskey Architects won the RGP shortlist selection process. The scope of work included the adjacent corridor and barrier-free entry vestibule; a new barrier-free reception/security desk sheathed in white quartz and chocolate porcelain tile; and security turnstiles, washrooms and new seating.
Canadian Interiors, September / October 2015
When Pearce McCluskey Architects were tendering a project that called for engineer level interest in detail, documentation and rigour, they called us. Constraints that can make it hard for many builders to compete on bids like this were right up our alley.
The project would require the ability to handle the complexities and uncertainties inherent in renovating an old building:
Much of the work would be based on structural features whose nature and conditions we wouldn't get to review until we won.
We'd need to rely on experience to both make the right assumptions before the project and to react to whatever we would uncover.
Collaboration with the architect would really need to sync to manifest challenging new architectural details.
Being a tendered project, we were forced to work with new subcontractors and team members.
We were up for it all. And we're most proud of how we handled the last challenge.
It doesn't get talked about in architecture magazines, but how a team gels has a significant effect on a project. Time, cost, and safety are influenced by speed and clarity of communications, common goals, and frankly, character.
To help the team bond quickly, we were deliberate about making communication a priority. We created an inclusive environment by soliciting and welcoming input on details, design, and scheduling–requiring many site visits and meetings. For this project to reach it's potential, everyone had to take a degree of ownership.
Our (perhaps non-) standard practices also came in handy. We kept our payment terms with P&WC between us and them, and we paid our trades promptly regardless. If you want people to keep bringing their A game, paying them is the bar for entry.
The client required rigour in the project documentation that would make many builders cry. We were comfortable with the demands. Our project management process is inherently a transparent, proactive approach. We bias towards client education and participation. Clients who demand both attention to detail and evidence of it are what we're set up for.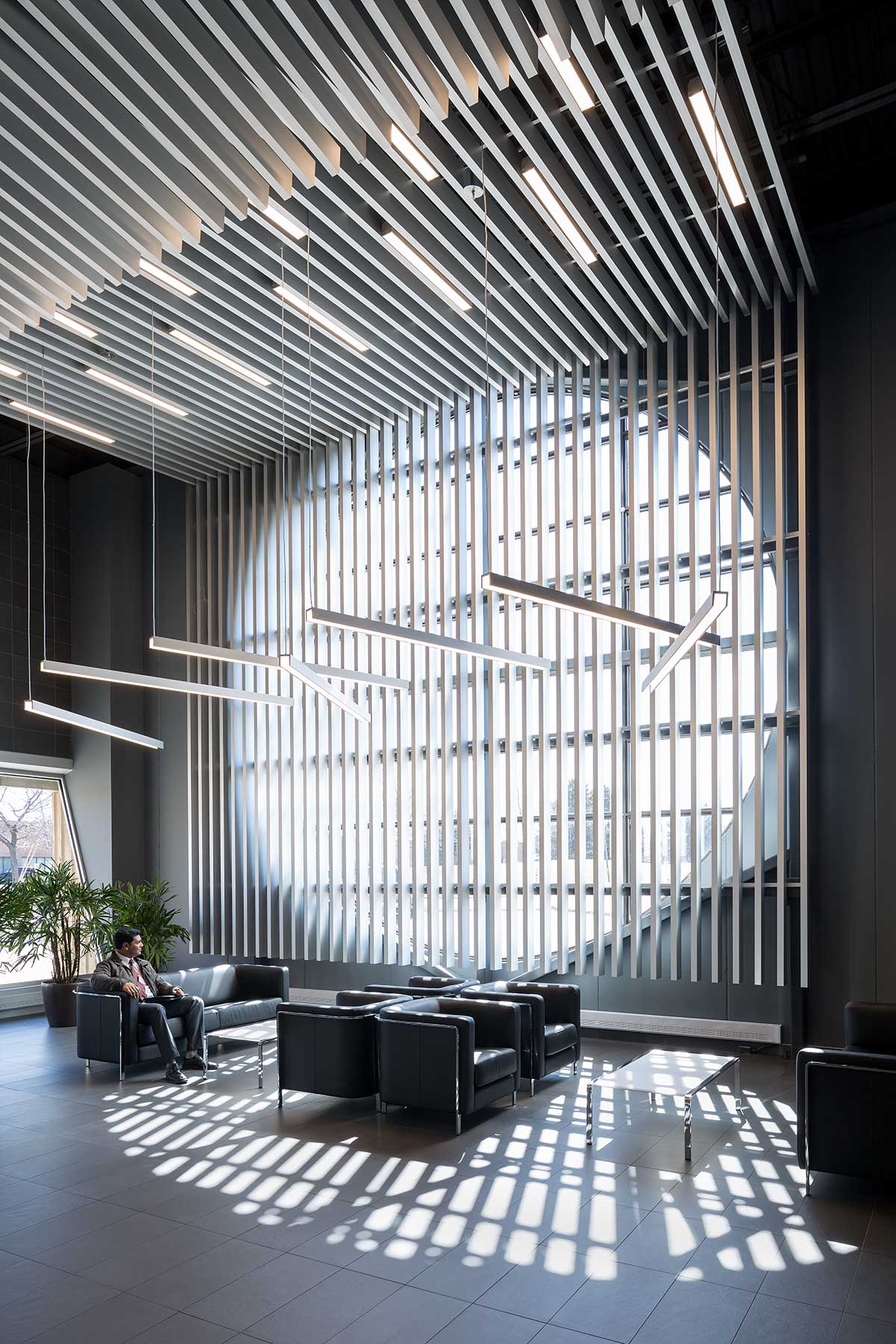 Even the extreme health and safety program the project demanded was in our wheel-house. Our commitment to a safe workplace and ability to sell safety and its benefits to our trade partners helped us enforce and adhere to it without losing stride.
We did a good job. Good enough to win Canadian Interiors 'Best of Canada' Award for Interior Design. But even better, we had a great process.