Strategic, big picture, and hands-on, we could tell creative M&A Advisory Stillwater Capital was a value fit early on. Doug and Nancy Nix planned a creative design for their office space in Oakville, ON. We collaborated with them to build what they wanted sustainably.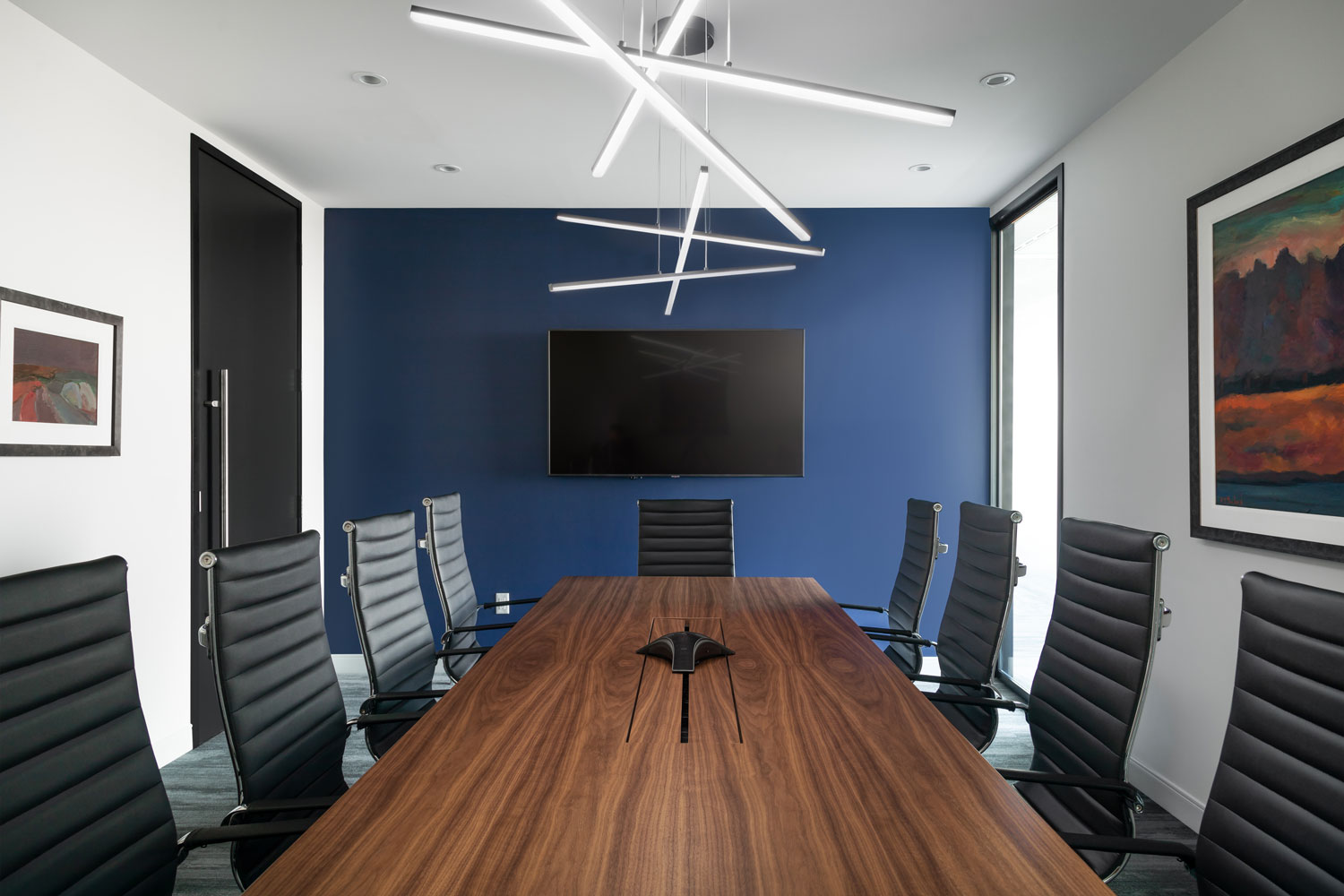 Their 2,900 square-foot office space was a blank canvas with 180-degree views of the Toronto skyline and Lake Ontario. The client wanted to bring the outdoors in with a palette of blues, greys and accents of orange to reference their corporate identity.
It was a technical challenge to raise the ceiling in an existing office space. And we kept the architectural pillars in their raw concrete form without compromising the building and safety regulations. Working with Doug and Nancy, our team brought their ideas to life in just 8-weeks.
The result is a comfortable, stylish and utilitarian space, comprised of two boardrooms, a conversation area, modern servery and open workstations.