Retrofitting a heritage building is hard. Synthesizing the qualities of a 125-year-old property and the needs of a growing, bleeding-edge tech firm to maximize what each has to offer takes consideration.
First, some background. The Simpson Block, built in 1895 by William Simpson to house his furniture factory and retail store, received its heritage designation in 1985. The property was substantially redeveloped by Perimeter in 2011, but still retains characteristic charm.
Square Canada's new Kitchener office was our first heritage project collaboration with SGH Design Partners. We'd previously worked together on projects for KPM, 2010 Winston Park Drive, and Desjardins.
Tech startups in heritage buildings is a trope for a reason–the space sported loads of built-in charm from the start.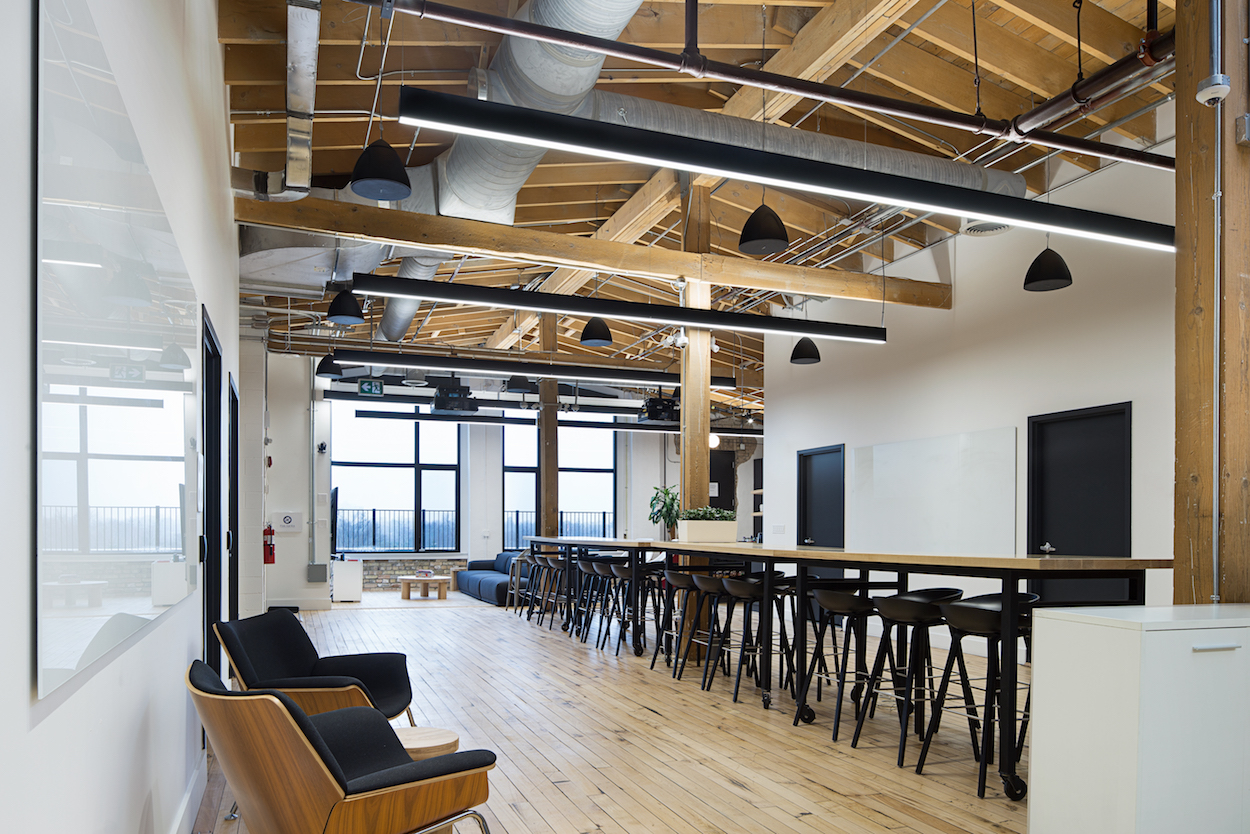 This project focused on enhancing offices, workstations, exposed wood structure and brick.
The biggest change we made to existing conditions was the floor. It doesn't sound sexy, but areas were sagging and in need of repair. Other areas only needed refinishing.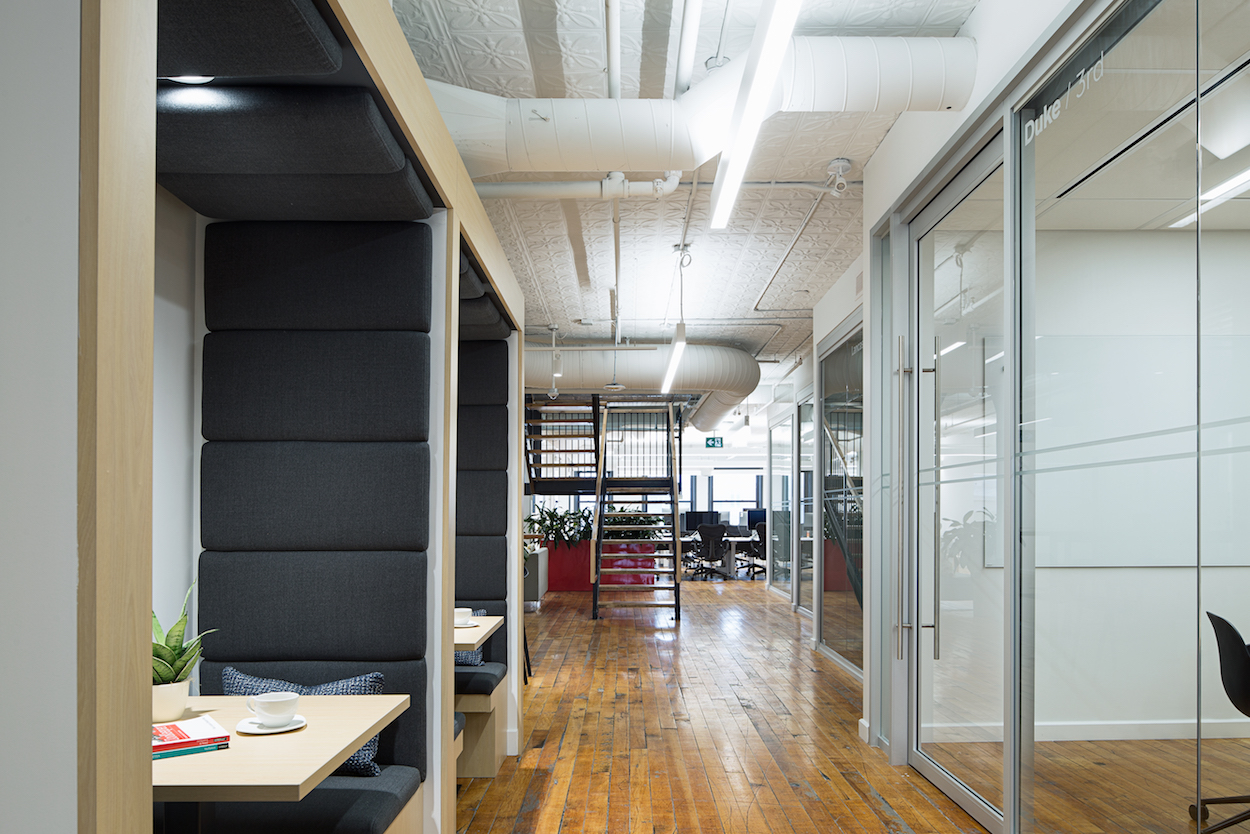 The openness of the space lead to security concerns. We installed carded access for the main building entrance, then secured the support of the landlord to incorporate an elaborate security system.
The space is now fit to shoot an episode of Entourage.
Features include sound-proof phone-booths for quiet calls, a lounge/gaming area for the team to socialize and relax in, 2 new kitchens, and conversation nooks for secluded meetings. A gorgeous glass vestibule invites all into the office. And a painted exterior wall animates the outdoor patio.
We're surprised there aren't beds–can't see why anyone would ever want to leave this airy, calming space.