KPM Industries, a storied Canadian concrete and paving materials company who can trace their roots back nearly 100 years. Looking for a new head office, the team saw a building we'd recently completed, liked the tenant improvements we'd done and the plans the landlord had for the new building.
After incorporating a few wellness-inspired amenities into the plans, the KPM team secured the lease agreement and another landlord/tenant/Ingenuity joint was underway.
Knowing what they wanted to improve in their move and having the chance to plan for it, KPM's new home would put people first. They stressed the importance of quality, innovation, wellness, accessibility, health & safety and stewardship in their new building design.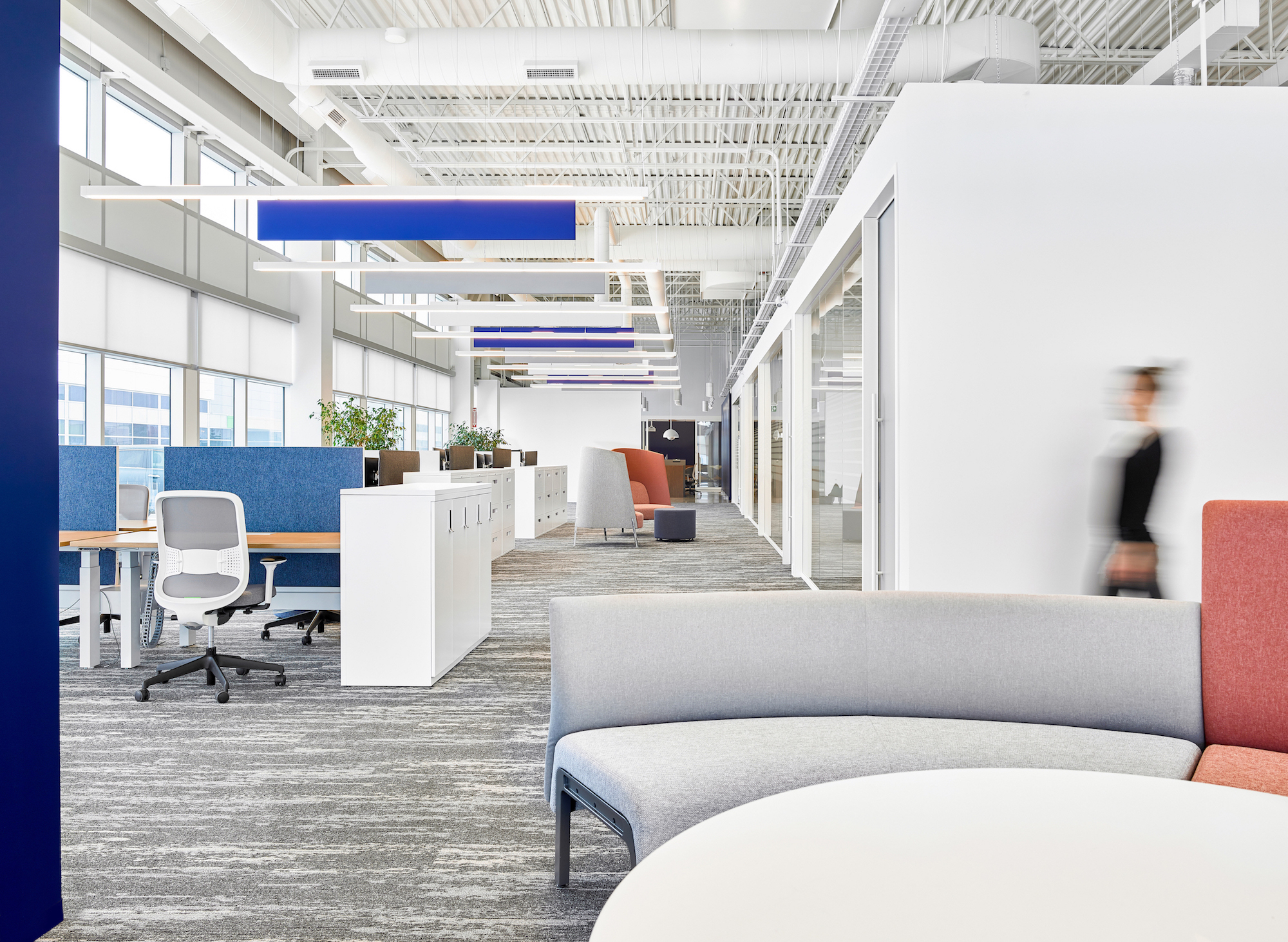 We assembled a team of experienced designers and architects, including SGH Design Partners, with whom we've worked in the past (see Square, Desjardins). We made changes to room dimensions and added design details to maximize opportunities made available by existing conditions, found a sufficiently dynamic polished concrete floor solution to satisfy a concrete supplier, and used KPM's own concrete in the countertops – a creative way to show off their product.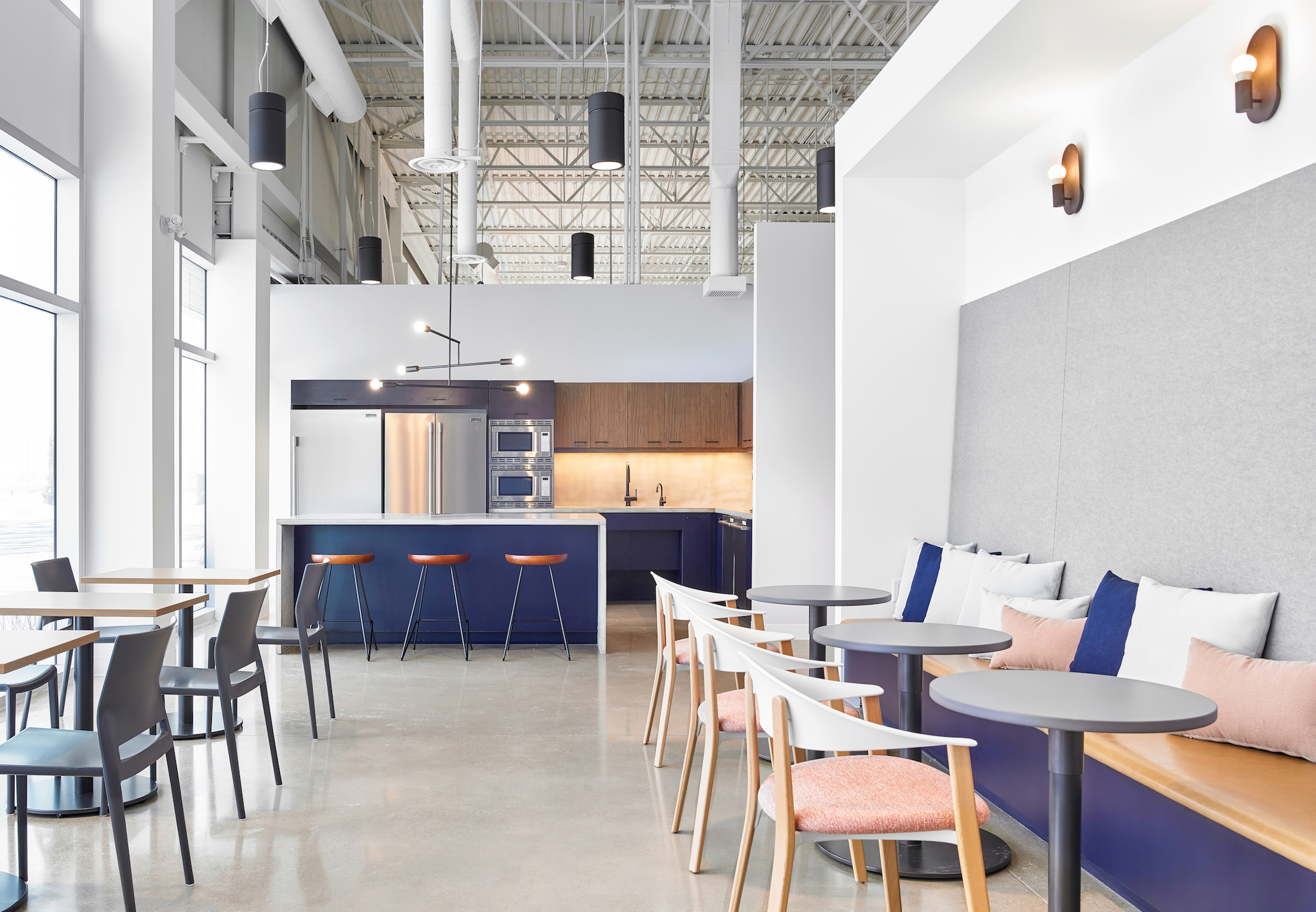 The result is a light, airy office with custom millwork in the reception area and kitchens, open workstations mixed with light-filled offices, boardrooms with hard-wired window films incorporated into the glass doors and a wellness room. Outside, there's room for an amenity area for staff to refresh with a change of scenery.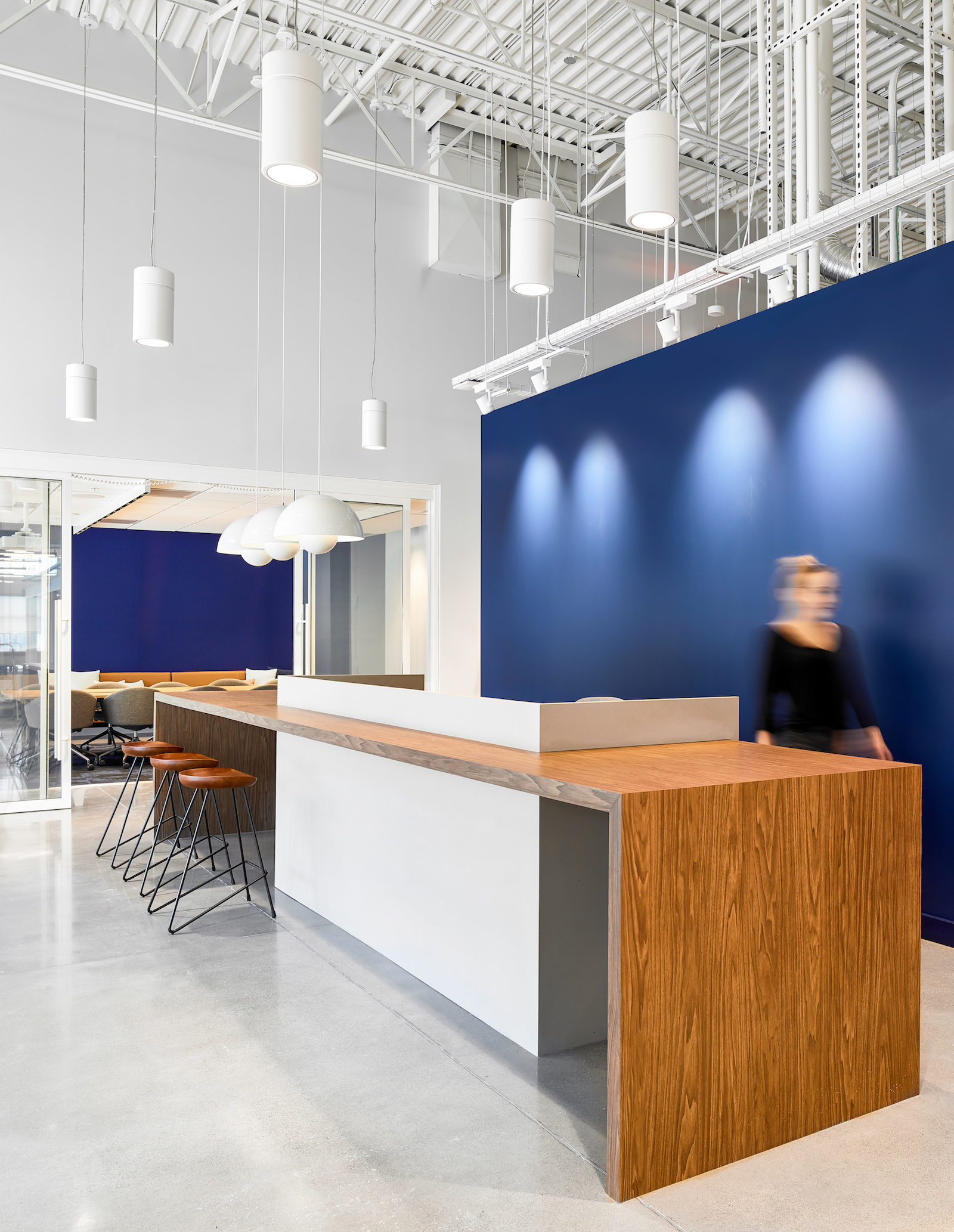 Early collaboration between the landlord, tenant and our team was the best way to start off the project on the right foot. And open communication throughout the build kept everyone invested, informed and in the end, pleased with the result.