Mirrored walls and ceilings with dark green and black veined marble-esque tiles. A fountain surrounding an island of silk plants. This lobby would have been an ideal location to shoot "Between Two Ferns."
Ingenuity recently completed a similar lobby revitalization nearby. We'd also worked on a space in the same building for Stillwater Capital. So we were familiar with both the type of job and the needs of the hundreds of visitors who would use the lobby daily.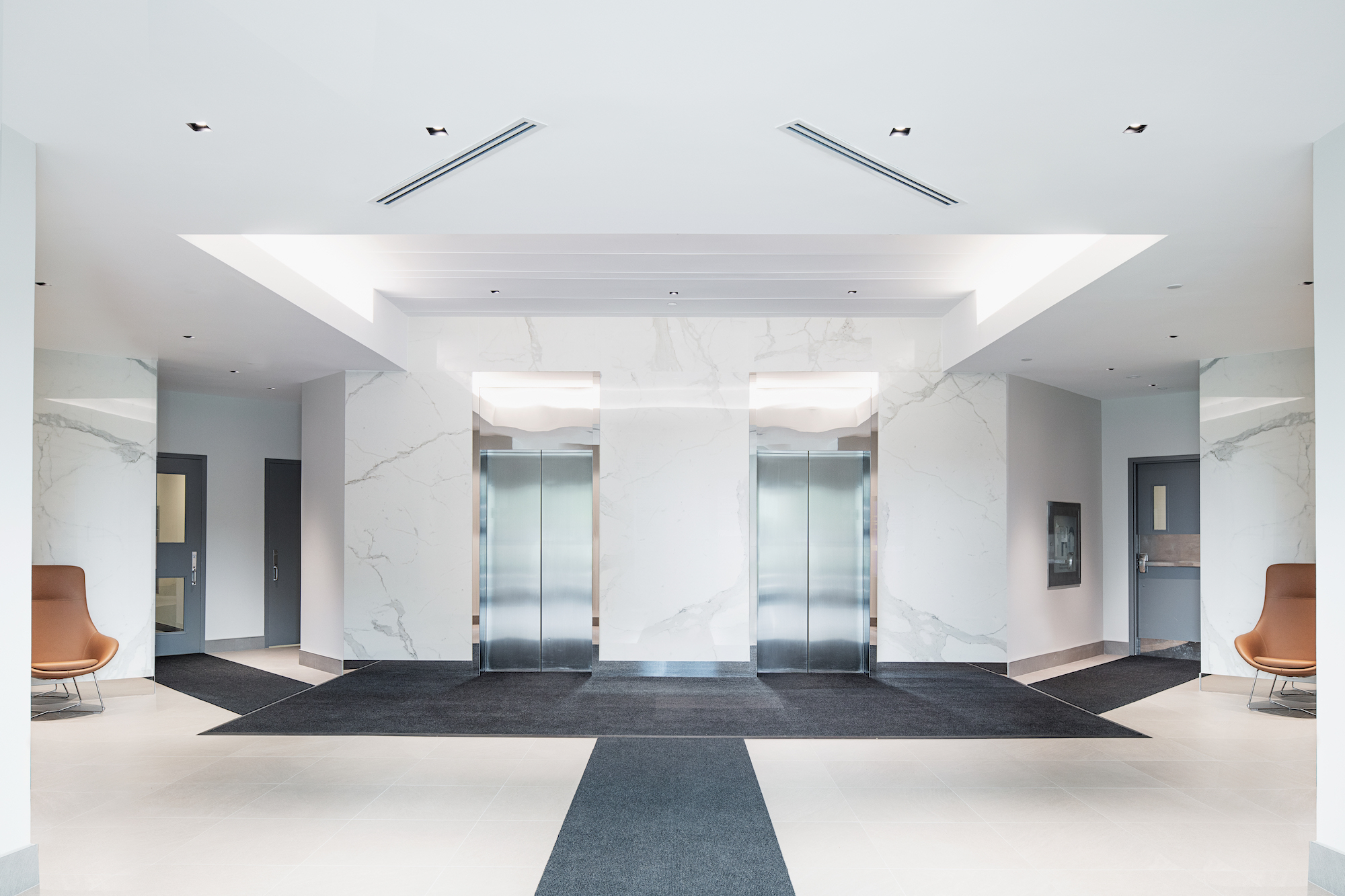 Frequent collaborators SGH Design Partners (see Desjardins and Square Canada) specified clean, neutral colours, oversized neutral wall panels and minimalist furniture.
We re-worked the ceiling to play with the modern lines of the space and incorporated linear lighting and low-profile potlights to make the lobby brighter.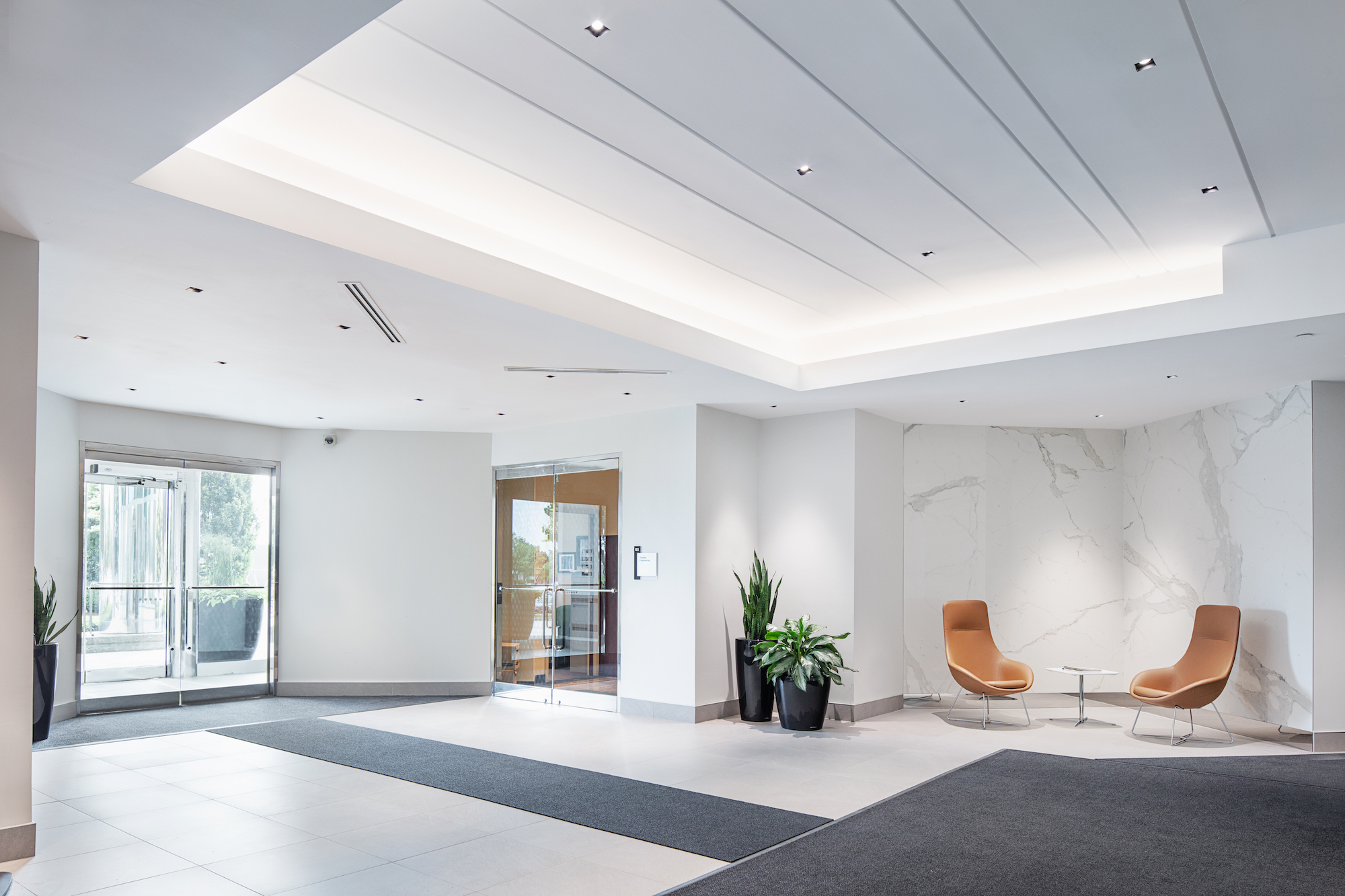 We removed the fountains and added a seating area all with minimal disruption to tenants. And we were able to keep the lobby open to traffic throughout the renovation, avoiding the need to work more expensive off-hours.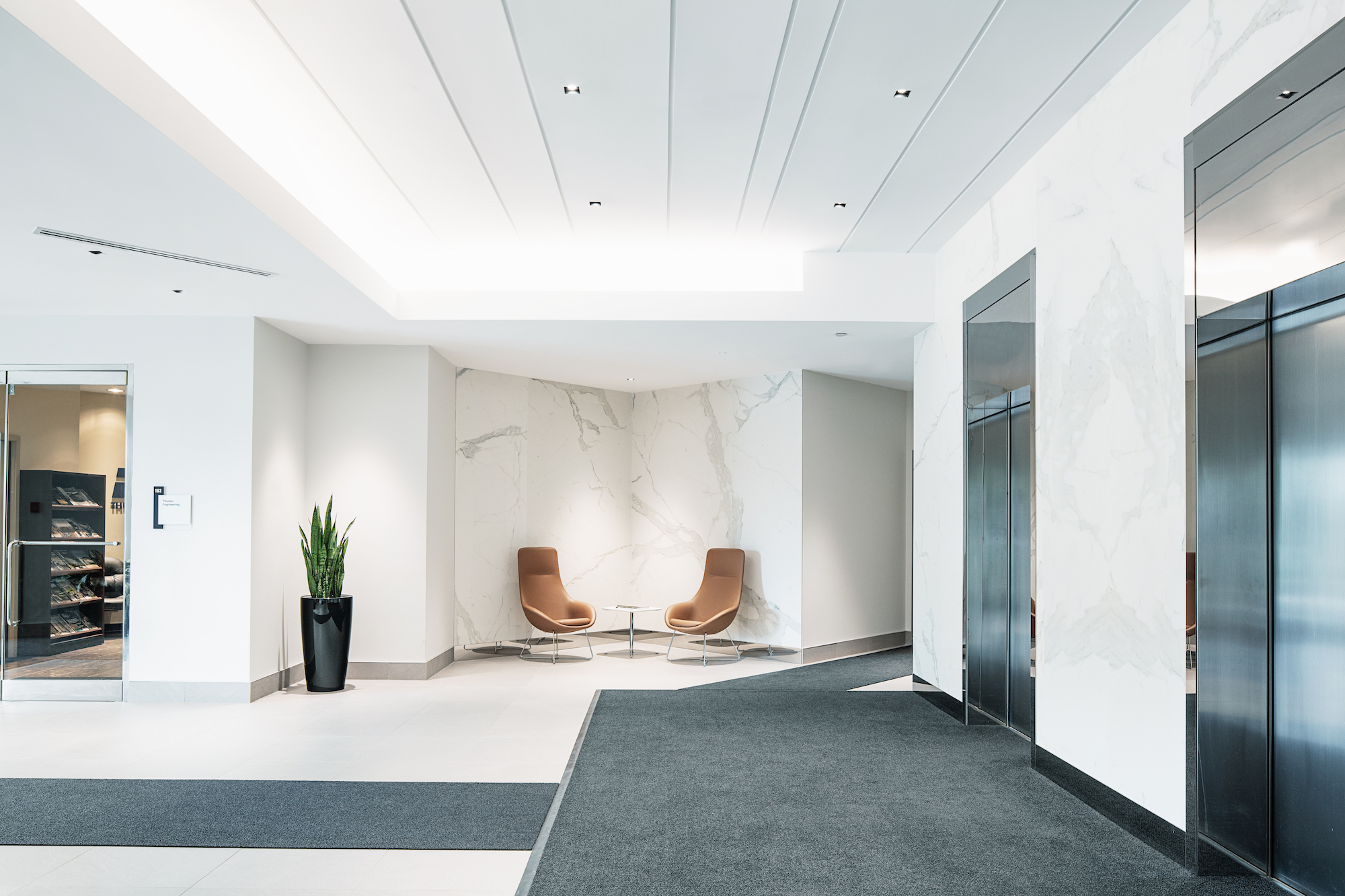 Beyond the lack of disruption, our trades worked with us to deliver a quality tenant experience by focussing on cleanliness and minimizing noise during work hours.
On-time and on budget.